Cardiff bus station student flats plan unchanged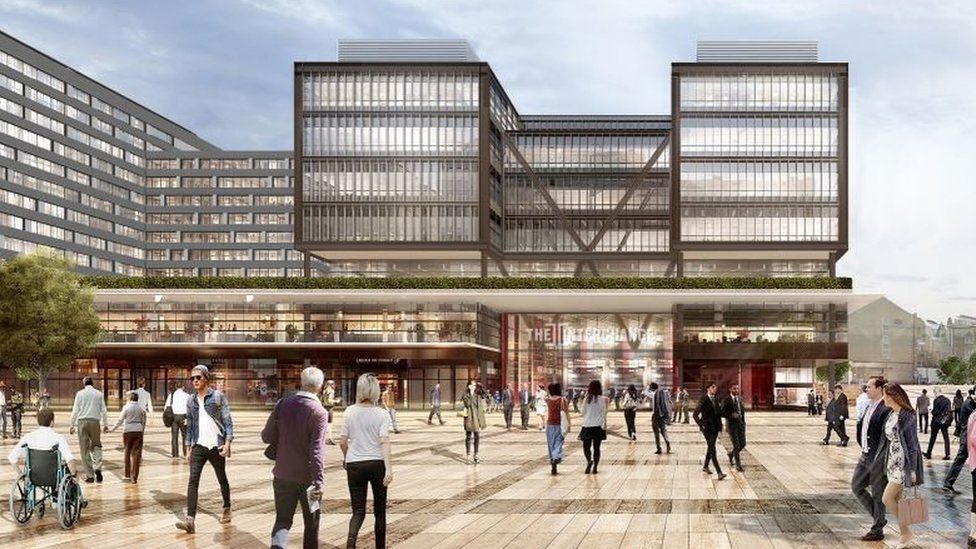 Plans for Cardiff's new bus station will not be changed despite concerns being raised about a lack of office space.
Developer Rightacres warned in July the station could not go ahead without a change in favour of student flats.
But Plaid Cymru councillor Neil McEvoy claimed this was a "lazy option", saying the area needed new business and jobs.
He called for a review but councillors agreed to "push ahead" without changes.
The bus station is part of the £20m Central Square redevelopment, next to Cardiff Central railway station.
Rightacres' plans, approved by the council in March, initially included private flats, shops, a car park and office space.
But in July, Rightacres said it wanted to change the private flats to student accommodation, and replace offices with student flats, if sufficient tenants could not be found for them.
The council's ruling cabinet agreed, saying it could "maximise capital receipts for the commercial floor space within the bus interchange development by allowing end use to be driven by market demand".
But the plans were "called in" for further scrutiny by Mr McEvoy.
The leader of the three-strong Plaid Cymru group of councillors said student flats were the "lazy option for a council that has completely run out of ideas".
He said: "There is a time and a place for student flats, but now isn't the time and the heart of the Central Cardiff Enterprise Zone certainly isn't the place. That's a place for jobs.
"We need an integrated transport hub where electrified trains, buses and trams can all meet in the enterprise zone.
"The priority must be building a big enough bus station and providing long-term quality jobs for people to work in."
But at a joint committee of the council's economy and culture scrutiny committee and environmental scrutiny committee, members agreed further scrutiny was not needed.
Councillor Ed Stubbs said he believed residents wanted the council to "get on with it", while Councillor Graham Hinchey said "we need to push ahead".
Councillor Adrian Robson added the bus station was desperately needed and "if student accommodation is the way we have to achieve it, then that's what we have to do".
Members agreed there was no need for the decision to be referred back to cabinet members, but said the importance of trying to have office space, rather than student accommodation, should be emphasised.
The council had warned any changes to the plans would have required a new planning application.