Women MPs join Welsh Affairs committee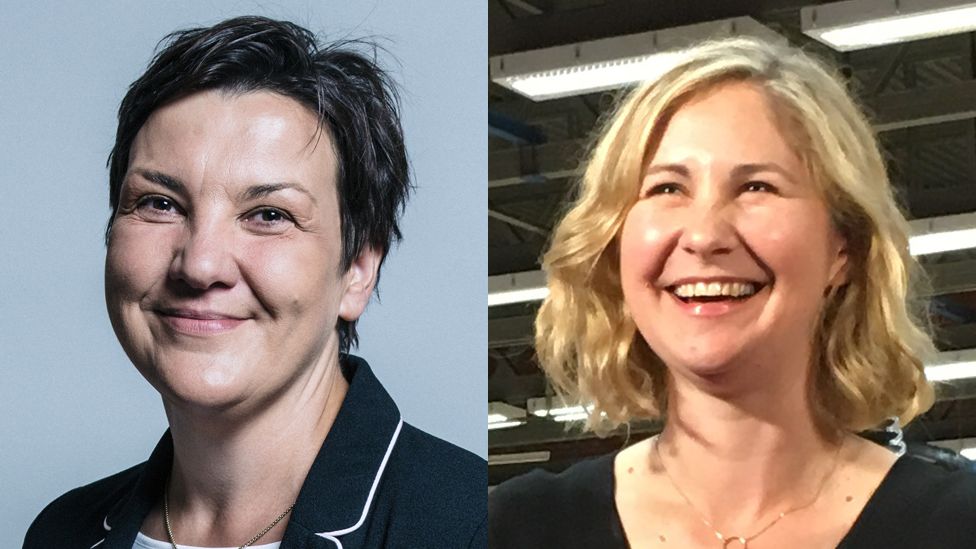 Two female Labour MPs from Wales will join a parliamentary committee after a row over its all-male line-up.
Tonia Antoniazzi and Anna McMorrin will become members of the select committee on Welsh affairs, which monitors UK government policy as it affects Wales.
Its members are currently all men, four of whom share the surname Davies.
Only two of the 28 Labour MPs from Wales originally put themselves forward for the committee, whose members were confirmed by the Commons on Monday.
But a Welsh Labour spokesperson confirmed that Gower MP Ms Antoniazzi, and Cardiff North MP Ms McMorrin, would be nominated for membership.
Ms Antoniazzi tweeted "both @AnnaMcMorrin and myself are on the committee".
Their membership is subject to House of Commons approval, although that is a formality.
Both were nominated too late to attend Tuesday's first meeting of the new committee.
The committee will hold inquiries into Brexit, rail electrification and tidal lagoons and hydro-energy.
Swansea West Labour MP Geraint Davies, one of the initial Labour two, said: "I've secured a place on the Welsh affairs select committee which has agreed my proposals to do enquiries into both the government U turn over rail electrification to Swansea and into delays of the Swansea Bay tidal lagoon.
"The Welsh affairs select committee has the exceptional powers to summon ministers and other witnesses to give evidence.
"We'll be demanding to know why the previous Conservative prime minister agreed the case for rail electrification to Swansea but now, following the Brexit vote, the government plans to break that promise."
Plaid Cymru's parliamentary leader, Liz Saville Roberts, is also likely to join the committee.
It is the first time her party has had two seats on it.
It is possible two more Conservative MPs will also be added to the membership.