M4 plan could set dangerous precedent, says commissioner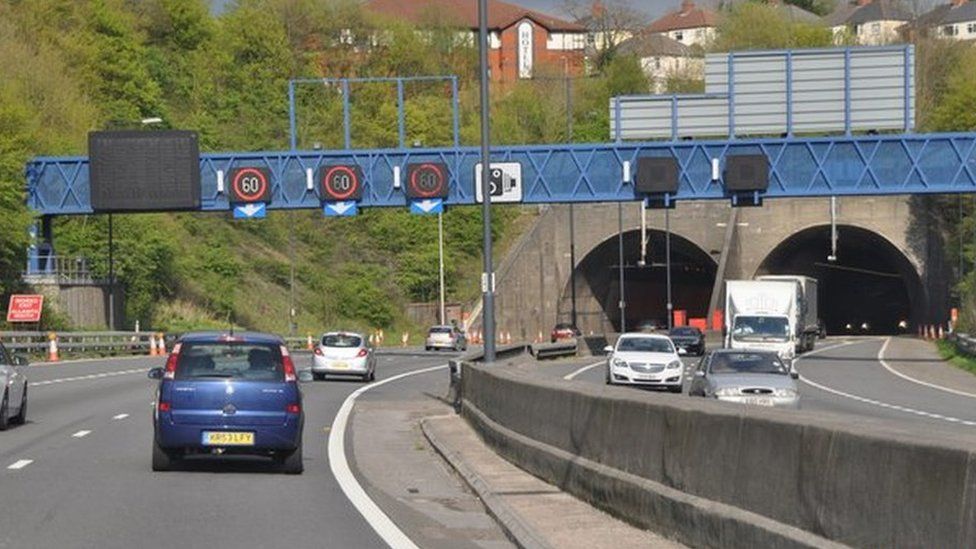 Welsh ministers are misinterpreting their own legislation in their case for a new motorway in Newport, the future generations commissioner has claimed.
A public inquiry into the proposed £1.1bn M4 relief road project is due to report by the end of 2017.
But Sophie Howe said ministers could be setting a "dangerous precedent" in the way they have interpreted the Future Generations Act.
The Welsh Government said it welcomed her views.
The Future Generations Act, which also created Ms Howe's job, requires ministers to take into account the economic, social, environmental and cultural impact of any policy decision.
Ms Howe, who has already raised objections to the relief road, said the Welsh Government's QC, Morag Ellis, was wrong to suggest to the public inquiry that there would have to be trade-offs between those issues when deciding whether to press ahead with the new motorway.
In a letter to the public inquiry team, Ms Howe wrote: "I fully recognise the challenge of transitioning from a traditional approach (when the idea of a new section of motorway was conceived) to this new innovative and revolutionary way of working in the Act, but I believe that we must all rise to the challenge to ensure the benefits foreseen by the Act are fully realised.
"Business as usual is no longer an option.
"As I previously said the M4 project, given its scale and importance, must not set the wrong example which could permanently damage the spirit of the legislation."
A Welsh Government spokesman said: "The commissioner's views are welcomed to ensure that the ongoing public inquiry openly and robustly scrutinises whether the M4 project is the sustainable, long-term solution to the problems associated with the M4 around Newport.
"All views are being taken into consideration before a final decision is made next year on whether to proceed with this major project."
Plaid Cymru's transport spokesman Dai Lloyd AM supported Ms Howe's view.
"It is imperative that Welsh Government, particularly in the case of a project of this scale, takes into account the economic, social, environmental and cultural impact of their decision," he said.
"I am of the firm view that the proposed black route does not adhere to the spirit of the Future Generations legislation, which is why Plaid Cymru supports the blue route, which is more favourable both economically and environmentally."