Kris Wade: Health board probed over response to criticism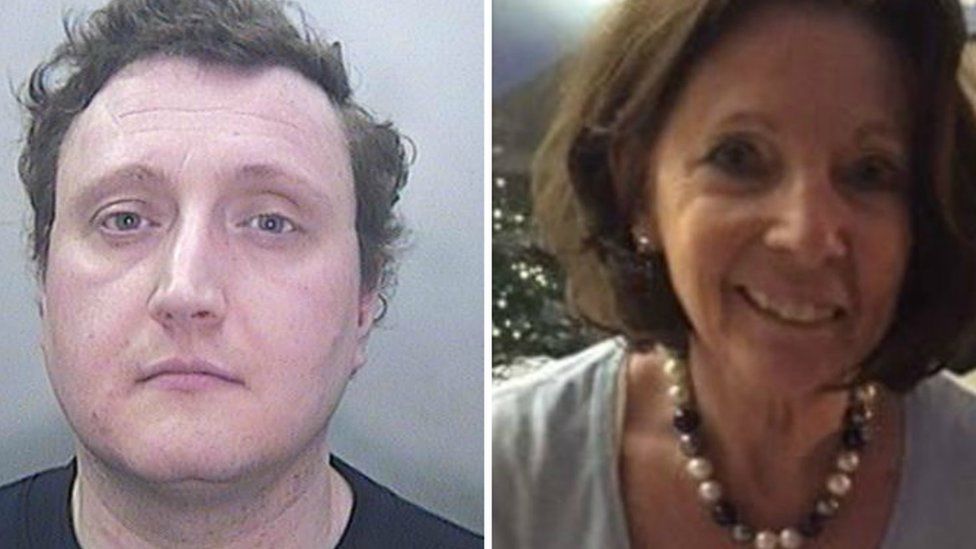 An NHS watchdog is to examine whether a health board has learned lessons from how it handled sex assault allegations against a hospital worker.
An internal report found Abertawe Bro Morgannwg did not "robustly" pursue complaints against Kris Wade, who later killed a woman.
Health secretary Vaughan Gething said it was essential the NHS learned from the report.
He asked Healthcare Inspectorate Wales (HIW) to conduct an assessment.
There were calls for an inquiry after the internal review by the health board, with the British Medical Association (BMA) saying it was unacceptable that a health board should investigate itself.
The doctors' organisation said the new review needs to speak to individuals involved at the time, addressing areas that the original report missed.
Nursing assistant Kris Wade admitted murdering neighbour Christine James in a sexually motivated attack in 2016.
Wade worked in the learning and disabilities directorate based at Rowan House, Cardiff, when three separate allegations were made, between July 2010 and December 2011, by former patients.
They were referred to South Wales Police but no criminal charges were brought.
When Wade was arrested in March 2016, he was already suspended by ABMU while the health board held a disciplinary process over the sexual assault allegations. He was later sacked.
The health board report said there were a "number of issues relating to health board processes and responses to the allegations that needed to be improved".
HIW will examine whether "all appropriate learning" has been identified from the internal report, if the actions taken since are "sufficiently wide ranging and robust", if there are effective arrangements in place for ongoing monitoring of the actions taken, and "if there is any further learning that should be shared across the NHS in Wales".
In a statement, Mr Gething said: "This report provides a stark reminder to ensure that the policies and procedures in place in this area are fully understood by all staff and that their implementation and application is regularly monitored.
"It is clearly essential that we take all appropriate steps to ensure that all NHS organisations learn from it."
Dr David Bailey, chairman of the BMA's Welsh Council, welcomed the review, but added: "The only way that HIW can feel totally assured that the health board has identified all appropriate learning, will be to speak to the individuals involved at the time, who raised concerns for many years.
"The onus is now on HIW to address the areas that the original report missed."
Plaid Cymru AM Bethan Jenkins said: "I'm not convinced today that the remit for the Health Inspectorate Wales assessment will be wide enough.
"Will HIW be able to ask critical and crucial questions relating to the whole of the Kris Wade case, going back to the initial allegations against Mr Wade some years ago?
"Until we have greater assurances over what HIW can look into and clarity over the exact remit, I cannot welcome this at the moment."
South Wales West Conservative AM Suzy Davies said: "It's clear it should never have been left to the health board to investigate serious concerns about itself, especially given the magnitude of the failings of this case, which led to severe breaches of patient safety."
Abertawe Bro Morgannwg Health Board said: "We welcome this external review by HIW. We will be doing all we can to cooperate with them fully.
"We are continuing to use our report as a case study example for learning and discussion amongst our staff."