Minister hopes tough killer driver sentences bring 'solace'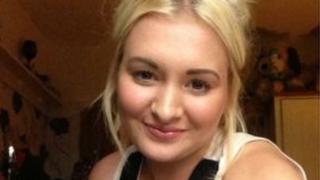 A justice minister has said he hopes the family of a 22-year-old Cardiff woman killed while being chased in a car by her ex-boyfriend will find "some solace" from new tougher sentences.
Dominic Raab said cases like that of Sophie Taylor were "far too common now" and it was time to change the law.
Sophie was killed when Michael Wheeler rammed her BMW, which crashed into a block of flats in August 2016.
He was sentenced to seven and a half years imprisonment.
The sentence was little more than half the current maximum.
Mr Raab confirmed that the UK government plans to increase the maximum sentence for causing death by dangerous driving to life imprisonment for the most serious cases.
He told a debate in Westminster Hall, the Commons second chamber: "I can't believe to imagine their sense of loss and I know that these changes we're making, the technical legal changes, won't bring back their daughter but I do hope and I think the purpose of these reforms must be to try and deliver at least some re-assurance, at least some solace through a greater sense that justice is being done."
Mr Raab said there had been only three sentences of more than 10 years in the last two years.
He was responding to Ms Taylor's MP, Kevin Brennan, who questioned why Wheeler had not been given a longer sentence.
The Cardiff West MP said: "The maximum sentence should be used more frequently."
The minister added: "Reckless driving ruins lives, it devastates families, and that's so whether the culprit is racing, talking on a mobile phone or under the influence of drugs or alcohol."
The UK government signalled over the weekend it is considering increasing the maximum sentence to life imprisonment.