Development Bank of Wales chief not based at Wrexham HQ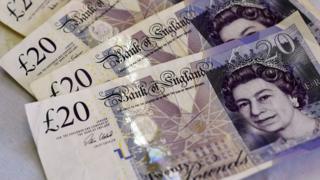 The chief executive of the new Development Bank of Wales will not be based at its Wrexham headquarters.
The bank, which replaces the Welsh Government's investment arm Finance Wales, will launch on Wednesday.
It will have £440m to invest and offer £100m of borrowing over 10 years to help small businesses start and grow.
The bank will have 54 staff in its north Wales base and a spokeswoman said Giles Thorley will be in Wrexham "on a regular basis".
Finance Wales employs 120 staff in Cardiff and the new bank plans to employ the 54 staff by 2021.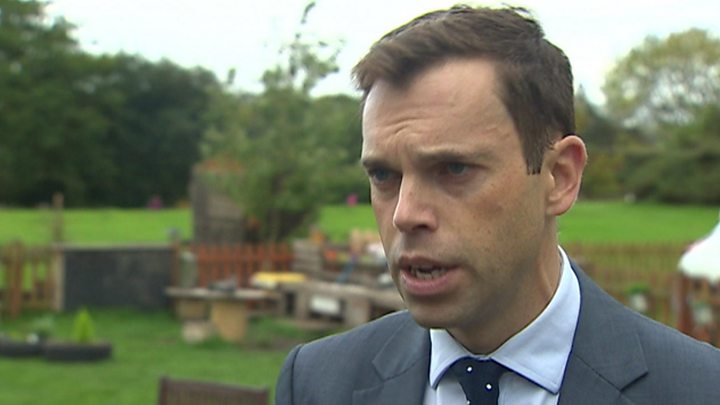 Economy Secretary Ken Skates said in May the decision to locate the bank in Wrexham was "part of a wider commitment we have as a Welsh Government to spread prosperity and jobs across to every region of Wales".
Mr Skates told BBC Wales the new HQ could not be "just a case of putting a brass plate on a building".
He said: "The headquarters of the development bank in Wrexham will mean the chief executive and lead officers and board members are going to be here in north Wales more regularly.
"That's important not just for this region, it's important for the rest of Wales in order to share wealth-creating opportunities."
Analysis by Brian Meechan, BBC Wales business correspondent
The whole issue of what to do with Finance Wales and whether to create a development bank was the subject of huge controversy over many years.
Enterprise expert Prof Dylan Jones-Evans and his team were scathing about the performance of Finance Wales in their reports for the Welsh Government, concluding it wasn't fit for purpose.
There are concerns that the new development bank's headquarters in Wrexham will make it more difficult to attract talent with the required expertise, and move it away from London and Cardiff's growing financial services sector which could damage its ability to raise private money.
However, it will now be near Greater Manchester and the Northern Powerhouse which could allow money to be leveraged from new sources.
But a Development Bank of Wales spokeswoman said: "All new senior appointments will be made on the basis of being located in either Cardiff or Wrexham.
"This will allow the development bank to seek senior talent from the widest catchment area, including the south west and north west of Britain.
"The chief executive will not be based in Wrexham but, like all members of the senior management team, will be in Wrexham on a regular basis. Half of all board meetings will be held in Wrexham."