Ofcom admits breaking rules over lobbying contract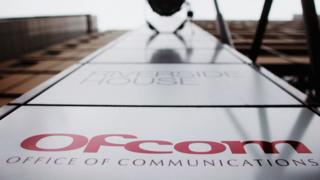 Media watchdog Ofcom has admitted breaking its own rules when it awarded a contract to a company without a competitive tendering process.
It follows an independent review into the way it appointed Welsh lobbying firm Deryn to monitor Welsh Assembly proceedings.
The watchdog admitted the way the contract had been awarded was "was not consistent with Ofcom's processes".
Deryn's contract has been cancelled and a new company will be sought, it added.
An independent review into the awarding of the contract was launched after concerns were raised by AM Neil McEvoy.
Mr McEvoy, who is currently suspended from the Plaid Cymru group, pointed out two people who work for the lobbying firm also sit on Ofcom's advisory committee in Wales.
He said: "The findings of the investigation vindicate my questions on the matter.
"Much to the annoyance of some, I will continue to ask questions on matters like these, without fear or favour.
"We need firm and clear rules in place for the lobbying industry in Wales and I won't rest until these are in place."
A spokesman for Ofcom said it would now hold a "competitive tender process" to find a company to provide a monitoring service in Wales.