Ex-Conwy Labour MP alleges Tory colleagues harassed her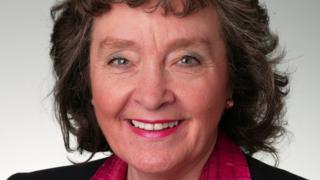 A former Labour MP has alleged that she was subjected to inappropriate behaviour from two Conservative MPs at the House of Commons.
Betty Williams told BBC Radio Cymru that one Tory had touched her breast at a commons reception.
She alleged that, in another incident, another Conservative MP had squeezed her knee during a debate.
Her comments follow a string of allegations against members of parliament.
Former Welsh Secretary Stephen Crabb was reported by the Sunday Telegraph to have admitted sending "explicit" messages to a 19-year-old woman after a job interview at Westminster in 2013.
Allegations of a similar but separate incident led to his resignation from the cabinet in July 2016.
First Minister Carwyn Jones called an urgent meeting of Senedd parties on Monday, saying it should not be assumed it was just a part of Westminster culture.
Ms Williams, MP for Conwy from 1997 until she stepped down in 2010, gave an account of her experiences to the Taro'r Post programme on Monday.
"There was a leading Tory MP, who'd been there for years, and we'd both been taking part in a debate in the chamber on the same subject," she said.
"He came over to discuss the subject at the end and he put his hand on my knee and squeezed.
"I grabbed his hand, pushed it away and looked straight into his eyes... I didn't need to say anything."
Ms Williams claimed that, in the other incident, "another Tory MP who'd been there for years... grabbed my breast and that was in a reception."
She added: "He received the same treatment as the other MP and I didn't get any bother from him again."
Ms Williams did not name the individuals involved.
House of Commons Speaker John Bercow told Parliament on Monday that there must be "zero tolerance" of sexual harassment in Parliament.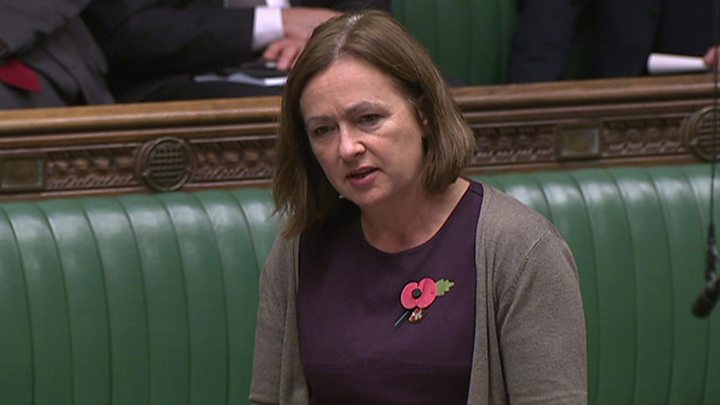 In that debate, Plaid Cymru MP Liz Saville Roberts said a woman employed by an MP had made a complaint about sexual assault earlier this year to the "proper authorities" but they had done nothing.
She said the woman was "deeply disappointed" and "distrustful".
"She tells me that distrust is endemic," she added.
Leader of the House Andrea Leadsom said she would be willing to take the complaint up personally.
Labour's Rhondda MP Chris Bryant said that when he had been a curate, one of his close colleagues confided in him that he had been raped by a very senior member of the Church of England clergy.
He said that the victim felt suicidal. "My friend was understandably terrified about telling the police, or anybody else, that this was the truth," Mr Bryant said.
"The best way to protect the institution is actually to protect the victims," he added. "Put our own house in order."
Ms Leadsom said: "The victim should not be the one to suffer".
Meanwhile, former Liberal Democrat MP Jenny Willott, who now sits on the Independent Parliamentary Standards Authority (IPSA), said people who work for MPs need more formal support.
Ms Willott, who represented Cardiff Central from 2005 to 2015, said that around 2014 political parties put in place codes of conduct and harassment policies to "try and reduce the levels of sexual harassment", in the wake of "the troubles the Liberal Democrats had with Lord Rennard".
"It's clear that that doesn't seem to have worked as well as maybe we hoped it would," she told BBC Radio Wales on Monday.
"So maybe we do now need to look at more formal processes so there is a route for staff to take more formally if they have problems with their members of parliament, even if it's against another member of parliament for whom they don't work."