New way to tackle inappropriate behaviour by AMs agreed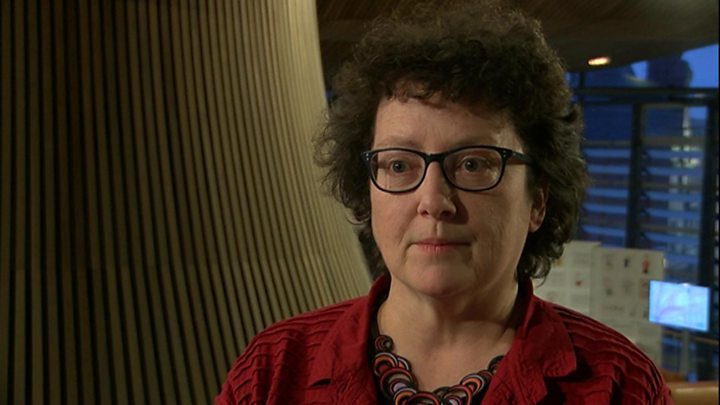 All allegations of inappropriate behaviour by AMs should be referred to the Welsh Assembly standards commissioner, party leaders have agreed.
The agreement follows talks with Presiding Officer Elin Jones on how sexual harassment claims are handled.
It also allows anyone, not just assembly workers, to bring a complaint about AMs' conduct to the commissioner.
The meeting was postponed after ex-Labour minister Carl Sargeant died.
It is understood he took his own life four days after being sacked over claims of inappropriate behaviour.
Ms Jones and the Labour, Conservative, Plaid Cymru and UKIP leaders said in a joint statement: "As leaders of our groups, we accept a presumption that we will refer any allegations of breaches of the code [of conduct for AMs] in future to the commissioner.
"In all cases, this will be subject to the complainant's consent."
The statement said procedures would be strengthened so people felt more "empowered" to report allegations.
The assembly standards of conduct committee will help develop a new policy to form part of the code of conduct for AMs, and review the sanctions available if the code is breached.
Assembly staff currently have a 24-hour confidential helpline if they have problems but the joint statement said "more should be done to make the process of reporting a complaint easier".
The standards commissioner will also review how to bring the procedures of all the political parties into line with the changes at the assembly.
The statement said: "As those who have overall responsibility for the conduct of members and our political parties in the National Assembly for Wales, we very much regret that individuals may have been affected by inappropriate behaviour on the part of members of this institution.
"The code of conduct for assembly members already prohibits the kind of inappropriate behaviour which has recently attracted public attention and our aim is to ensure that everyone - assembly members, staff and the public - are crystal clear about that.
"We are however, going to work together to clarify and strengthen our procedures to ensure that individuals feel more empowered to report allegations of inappropriate behaviour, and that such allegations are investigated thoroughly and fairly - for all involved."
'No alternative'
At Westminster, party leaders have agreed to introduce a new grievance procedure for staff to deal with misconduct allegations in Parliament, following a string of allegations against MPs.
An independent inquiry is to look at First Minister Carwyn Jones's handling of the allegations against Mr Sargeant.
Mr Jones said he had "no alternative" but to sack him and did so "by the book".