Brexit: Carwyn Jones 'encouraged' bill may be amended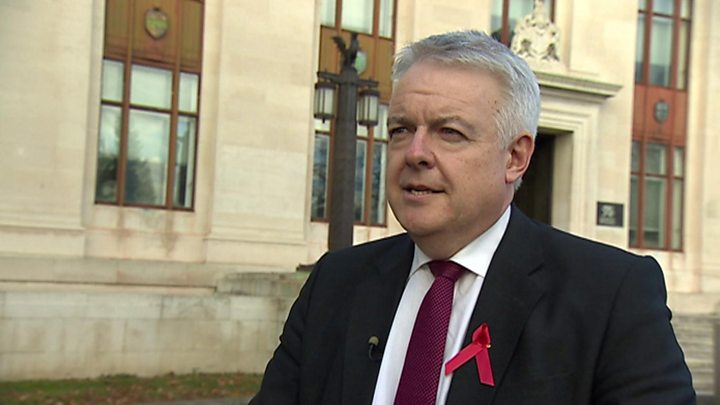 First Minister Carwyn Jones has said he is "encouraged" to hear UK ministers concede that changes will need to be made to key Brexit legislation.
Mr Jones welcomed the comments from Theresa May's deputy - First Secretary Damian Green - at a meeting in Cardiff.
But he said there was still some way to go before the two governments reach agreement on the EU Withdrawal Bill.
It has been described as a "power grab" for proposing that Brussels authority in devolved matters go to Westminster.
The UK government says EU functions in areas like agriculture should initially be held at Westminster to allow UK-wide frameworks to be developed.
"We need to see action in terms of changing the bill," Mr Jones said.
"I was encouraged to hear the First Secretary of State saying we know there will have to be changes to the legislation.
"He did not go further than that, and I am not going to put words into his mouth at all, but we want to work with the UK government to deal with this issue to resolve it in order for this particular problem to be removed from the bill."
MPs are due to vote on changes to the bill on Monday which have been proposed by the Welsh and Scottish governments.
Mr Jones said the objections still remain but he felt the UK government had been far more engaging since September.
Before the talks, the first minister said he would also call for the Welsh Government to have a "full and active role" in Brexit trade negotiations, to ensure Welsh interests were given consideration.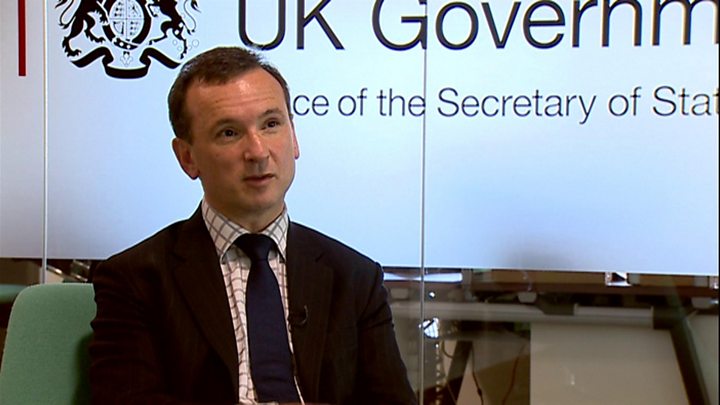 Welsh Secretary Alun Cairns - who also attended the talks - said it was a sign of the positive relationship between the two sides that no-one had mentioned words like "power grab" to him for some time.
He also said discussions were underway about framework arrangements after Brexit which would allow trade in areas like agriculture to continue within the UK without any unfair subsidies.
Mr Cairns said: "On that basis the framework discussions are working well and therefore I am hopeful we will get to a position where we will get the support of the Welsh Government.
"We have said from day one that we expect it to be adapted and modified as we try to take people's views, and people's innovations as well, from those who are enthusiastic about leaving the EU to those who are less so."
Mr Green said the talks had been "very constructive" and the two governments were making progress to ensure all parts of the UK were ready for Brexit.
"Both sides are now getting into the deep detail of how we put in place the best arrangements for the day we leave the EU," he said.
The UK Government will next hold talks with the devolved administrations on Brexit during a meeting of the joint ministerial committee in December.