Betsi Cadwaladr health board waiting times 'could halve'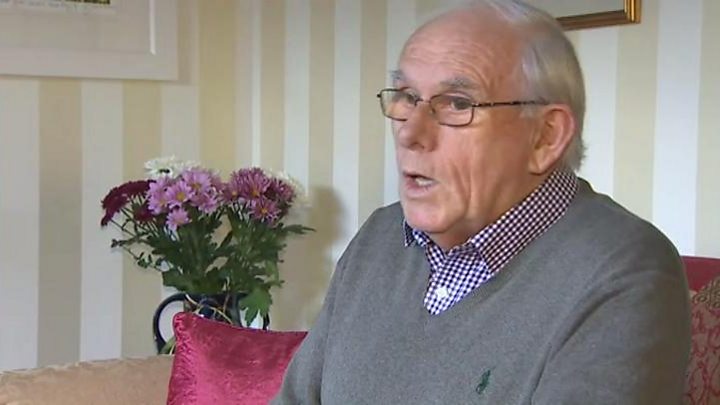 The number of patients waiting more than nine months for hospital treatment across north Wales should halve by March, the health secretary has said.
Vaughan Gething's ambitious prediction comes amid growing concern about higher than average waiting times at Wales' largest health board, Betsi Cadwaladr.
It is in special measures and faces a £36m deficit this financial year.
The health board said demand had outstripped capacity in some areas resulting in long waiting times.
The latest referral-to-treatment figures for September showed 9% of patients waited longer than nine months, more than double the Welsh average of 4.4%.
By comparison, 1.2% of patients were kept waiting that long in Cardiff and Vale.
But for the first time in north Wales, more than 11% were kept waiting between six and nine months. The proportion of patients treated within six months also dipped below 80%.
The proportion waiting more than nine months on trauma/orthopaedic lists was also at its highest.
Betsi Cadwaladr has been in special measures, the highest state of intervention by the Welsh Government, for two-and-a-half years.
'Unacceptable increase'
Mr Gething noted improvement in areas such as maternity and the effectiveness of the board, but said he had been disappointed by the escalation of performance and financial problems over the past six months.
"These are plans the health board has submitted with both additional capacity within the health board itself but also extra capacity outside of north Wales too," he told BBC Wales.
"People in north Wales are used to travelling to centres just outside the north Wales area but it comes on the back of an unacceptable increase in the number of people waiting too long for treatment."
A Welsh Government spokesman said with an extra £13m towards waiting lists, the health board believed it could reduce the numbers waiting more than nine months from 8,982 to 4,237.
A paper that went to Betsi Cadwaladr's board last month said it "is one of the best performing organisations in Wales" in areas such as cancer waiting times and diagnostic waiting times.
The report added: "However, we have a number of specialties where demand has outstripped capacity with resulting long waiting times."
It said extra funding from the Welsh Government could also deliver a 50% cut for those waiting more than a year, while no patient would wait more than two months for diagnostics and there would be a maximum 14-week wait for therapy by the end of March.
A Betsi Cadwaladr spokesman added: "These plans are underway and on track to deliver."
Welsh Conservative health spokeswoman Angela Burns said: "We welcome the cabinet secretary's ambition, and for the sake of desperately ill patients we sincerely hope that he'll meet his target.
"But... it is difficult to see how he will manage this without neglecting other areas of care."
Plaid Cymru's health spokesman Rhun ap Iorwerth, AM for Ynys Mon, said: "I am more interested in results than predictions, especially as we've heard too many empty promises in the past.
"Some of my constituents are waiting over 100 weeks for urgent orthopaedic surgery, for example - that's the scale of the challenge."