Welsh and Scottish ministers' Brexit bill changes rejected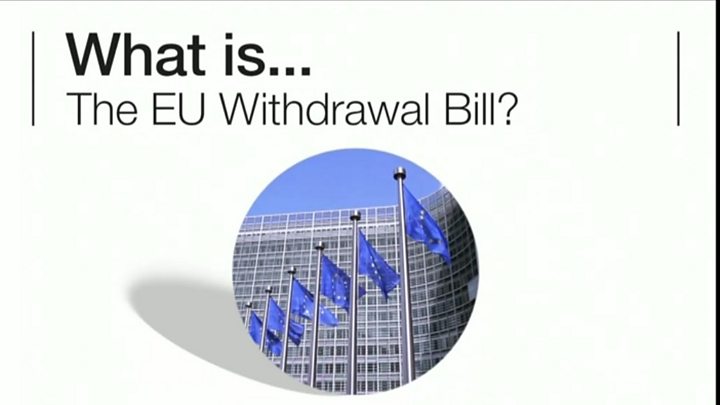 Changes proposed by the Welsh and Scottish governments to the EU Withdrawal bill have failed to pass in the House of Commons.
The amendments would have given powers in devolved matters like farming returning from the EU to the individual UK nations rather than Westminster.
Labour, Plaid Cymru and SNP MPs had worked together on the proposals.
The Welsh Government said it would "continue to discuss the way forward with UK ministers".
The bill's provisions for powers in devolved areas to be handed back to Westminster in the first instance has been criticised by the Scottish and Welsh governments.
The UK government has promised there will eventually be more powers for the devolved institutions after Brexit.
Labour's MP for Cardiff South and Penarth, Stephen Doughty, told MPs of his "incredulity" that UK ministers were seeking to "undermine" the devolved administrations.
He argued the bill could enable London to "step in and make laws for Wales on devolved matters".
But Clwyd West Tory MP David Jones - a former Brexit minister - said the Welsh Assembly would have "not one iota less power".
He added that if there was to be any diminution in its responsibilities it would be "theoretical".
Speaking after the vote, Plaid Cymru MP Hywel Williams said: "The UK is a state consisting of four countries, not just one, but Westminster voted tonight to ensure that only one should be able to govern itself."
A Welsh Government spokeswoman said: "We will continue to discuss the way forward with UK ministers and note their statement that the UK Government remains open to discussion on these points.
"However, we are absolutely clear that, if the UK Government does not bring forward amendments within the Commons, we will continue this fight in the Lords."