Prince Charles investiture regalia 'should be on display' in Wales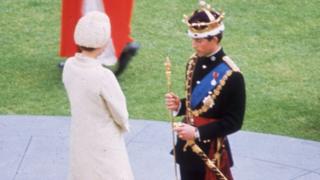 Regalia worn by Prince Charles at the ceremony that made him Prince of Wales should go on display in Wales, a UK government minister has said.
Prince Charles' investiture took place in 1969 in Caernarfon Castle.
Tory MP Michael Fabricant told the Commons that the rod, ring, sword and crown he wore are in a vault at St James's Palace.
Wales Office Minister Guto Bebb said the return of the items would "boost tourism across Wales".
Mr Fabricant said during Wales questions: "His Royal Highness Prince Charles' regalia is currently, I believe, sitting in a vault beneath St James's Palace.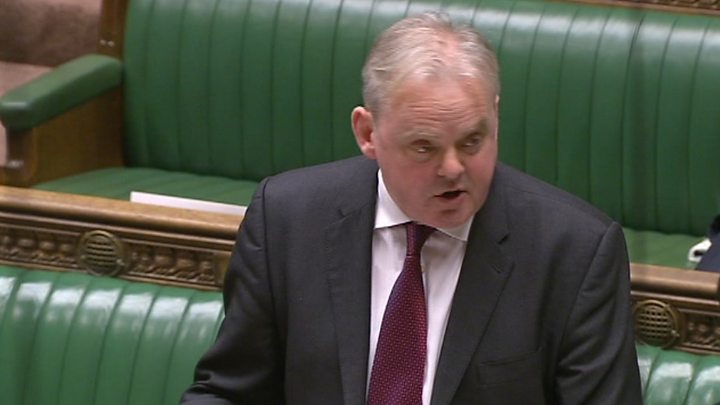 "I may be wrong on that point, but that's the principle of thing - it should be on display, the people of Wales should see it, they should be proud of their heritage and when will we have it?"
Mr Bebb replied: "He has highlighted the opportunity to enhance our tourism offer, I think that it is something that we will work with him to try and secure.
"The regalia should be in Wales, should be on display and it should contribute to our vibrant tourism sector."
The Royal Collection Trust confirmed the Regalia is not currently on public display.
"Items from the Regalia used in HRH The Prince of Wales' Investiture have been on display in various locations in the UK and worldwide, including a long-term loan to the National Museum of Wales in Cardiff from 1974 to 2000," a spokeswoman said.