Nathan Gill resigns as north Wales AM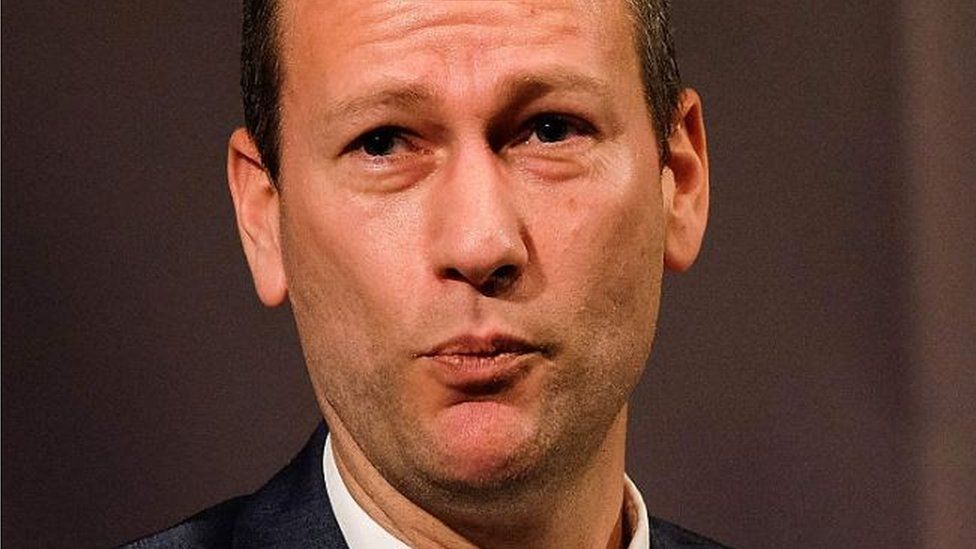 Nathan Gill has resigned as an assembly member, he has confirmed.
However, after infighting he left the party's group in August that year to sit as an independent member.
Mr Gill tweeted on Wednesday: "It's with great sadness and relief that I am resigning as AM for North Wales and Mandy Jones will take my place."
He will continue to work as an MEP - saying he has a duty to "leave voters" in Wales.
The former UKIP Wales leader had been part of the drive that led to the party winning its first seats in the assembly in 2016.
A few months later he announced he was leaving the Senedd group, saying "infighting" had become a "distraction from its work.
Current Welsh party leader and AM Neil Hamilton said he did not think Mr Gill's decision would make "much difference", claiming: "We don't see him much in the assembly."
Mr Gill recently missed a crucial assembly vote on a proposed inquiry into bullying allegations against the Welsh Government.
Writing on Facebook, he said he took the decision "a long time ago, based on principle, not peer pressure".
He said he delayed the announcement to give Mandy Jones - the next UKIP candidate on its list - time to prepare to step into the role.
"With the country now in the process of leaving the European Union, it is clear that the most pressing issue facing Wales is Brexit," he added.
"With talks about to move on to the secondary stage, the institutions of the European Union will become increasingly involved in debating and advising on progress.
"I feel it is right that I concentrate on serving my term as an MEP and do my bit in helping to get the best deal for the country."
He blasted those who suggested the move benefits him financially, saying he has a duty to "the majority of voters who backed leave in Wales".
Elin Jones, the assembly's presiding officer, told AMs in an email she had received confirmation from Nathan Gill of his resignation.
"We now await the regional returning officer's confirmation of the member to be returned," she added.