'You have to be quite strong': Disabled politicians speak out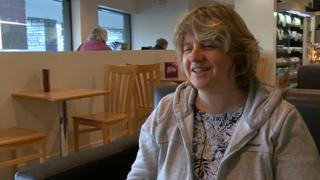 "It is something you can do, but you have to be quite strong."
Anita Davies, 45, was born with aniridia, a rare condition which means she has no irises in her eyes, and was registered blind as a child.
After years of campaigning for visually impaired women to compete on the international stage, the mother-of-two became a Judo world champion in 1995.
But it is in her role as a councillor for Coity Higher Community Council in Bridgend that she says she has faced challenges, due to misconceptions about what she can achieve because of her impairment.
"[I've had to say to people], in future can you ask me", she said. "We've had discussions where [my partner] is not allowed to speak for me, because I find that really frustrating and undermining.
"Sometimes people's perceptions of you may change because they maybe make prejudgements, but then you start talking and they see you know what you are talking about."
Ms Davies is one of the few known disabled elected representatives in Wales, with campaigners saying there needs to be a major cultural shift to increase representation.
In her early days on the campaign trail she had issues finding letter boxes, knowing if she was talking to a child or an adult on the doorstep and even falling as she could not see.
"I didn't know the layouts of the wards I was covering, so I wouldn't necessarily know if someone had steps or a ramp, or just how to find the front door. So I had a number of accidents where I fell down the steps or couldn't get in the gate," Ms Davies said.
There have been times where she has been unable to make key decisions due to not having accessible documents, and she has sat in meetings with no idea who was there as no-one introduced themselves.
"All of those things were challenging, but they were also good experiences because looking back I now have far more confidence in managing those scenarios," she said.
"In lots of local authorities they have probably never had a blind or visually impaired councillor, so they have probably never thought about how to make information accessible," she said.
Her message to other people wanting to stand is: "It is something you can do. You do have to have quite a strong will, I suppose, to be able to say this is what I need and this is how you can help me."
Assembly Member Mark Isherwood, 59, says he is "proud to be deaf".
Elected in 2003, the Conservative AM for north Wales said he had learned to deal with his deteriorating hearing and now wears standard-sized NHS hearing aids so people can see his impairment.
Mr Isherwood said in the early days he had issues and struggled to hear the Queen when he met her.
"When my hearing started deteriorating I was the last person to admit it, I had a bit of an experience where some people assumed I was stupid," he said.
"I now wear it [the hearing aid] to make a statement, I am deaf but I am proud of it."
He said while many politicians championed disabled rights, more disabled people needed to stand for election to make sure their voices were heard and legislation was influenced by their experiences.
"Do not be ashamed about it, do not let people put you down, be out and proud about your difficulties," he said.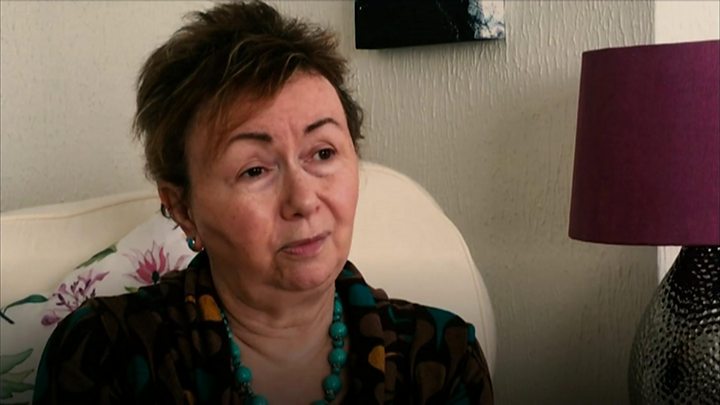 First elected in 2009, Cardiff councillor Fenella Bowden has a rare spinal condition which causes her pain and fatigue and makes it hard to sit through lengthy council meetings.
But Ms Bowden, who was registered disabled in 1998 and had to retire from the civil service early, has been criticised for leaving the chamber early when things got too much.
She has also been accused of being a fraud, as her disability is not visible, and had a photograph of her empty seat tweeted ahead of the election after she left to have a break.
"The perception is that because I do not have a visible disability and I don't talk about my disability that there is 'nothing wrong with me', that is the realism when there is a tough battle. In an election it becomes personal, it becomes a weapon."
Before council meetings, Ms Bowden's husband Steve pumps up a special cushion which aims to help her sit through the sessions - which was provided by the council after she pushed for it.
She said while more disabled people needed to stand for election, all potential councillors should have mentors to help them understand exactly what the job entails.
"We have to keep working at it, we need those role models and these mentors, perhaps more people like me need to be more open about the problems we have and how we overcome them, but once we do that we open ourselves up to potentially more criticism and targeting - it is very difficult.
"There needs to be a national culture change."