Welsh ministers not prepared for no-deal Brexit, say AMs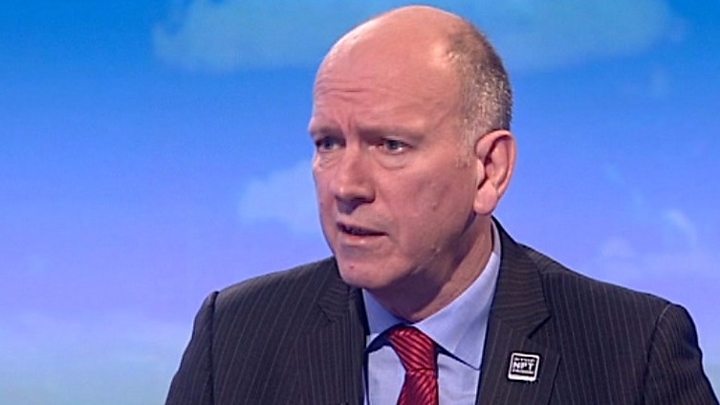 The Welsh Government has not prepared for a "no-deal" Brexit scenario, according to an assembly report.
The External Affairs Committee said it was "surprised no plans were being put in place" to prepare for the possibility that the UK and EU fail to reach an agreement.
It has now called on the government to improve its "scenario planning".
The Welsh Government said its "first priority" was to work against a "no-deal" scenario.
In the report, the committee's chairman David Rees said: "We do not shy away from addressing the possibility of a 'no deal' situation being in existence on 29 March 2019.
"Whilst we are clear that this is not an outcome that we would endorse as desirable, we do believe that, as this is still a possibility, there is a need for the Welsh Government to be doing more in terms of scenario planning, including for a 'no deal', to prepare Wales.
"Governments, national and regional, elsewhere in the EU, and the European Commission itself, have preparations in place for such an outcome, why not Wales?"
The committee heard evidence from the Finance Secretary Mark Drakeford, who said the Welsh Government has been "scenario planning from the beginning".
However, he also told AMs "no amount of public money, no amount of preparation, will avoid the harm that will be done to Wales and its economy by leaving the European Union without a deal".
The report, which makes seven recommendations, also said that organisations across Wales needed "a stronger steer" from the Welsh Government about how they should be preparing for Brexit.
"Sectors and organisations are looking to the Welsh Government for leadership and it is imperative that they are able to start making their own plans for life outside the EU," Mr Rees said.
A Welsh Government spokeswoman said: "We welcome the report, which is particularly timely following the publication of our Brexit trade paper that fulfils many of the committee's recommendations.
"We look forward to engaging further with the committee and will respond fully to the report in due course.
"We have always said that a 'no deal' scenario would be an appalling outcome for Wales and the UK, and our first priority is to work against that possibility."