Alyn and Deeside Community's 'pain' over Carl Sargeant death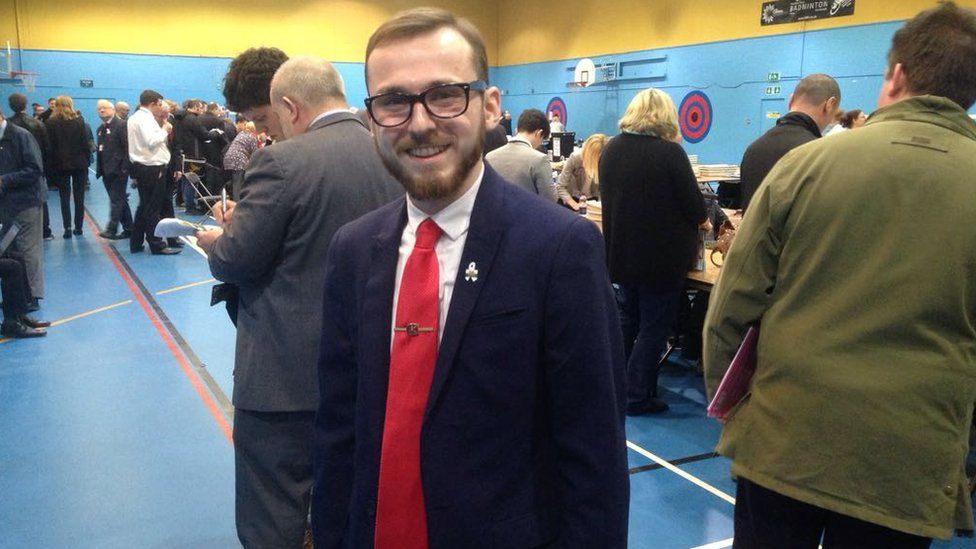 The son of a Welsh Labour minister who was found dead days after being sacked has said the local community is feeling "pain" but replacing his father as an AM would bring positives.
Jack Sargeant won last week's Alyn and Deeside by-election which was sparked by Carl Sargeant's death.
His father was sacked as communities minister in November following allegations about his conduct.
An inquiry into the handling of his dismissal will be held.
Mr Sargeant said there were two reasons he stood to be his father's successor in the seat.
"It was to carry on the hard work and legacy that my dad left behind and the service he provided to the community of Alyn and Deeside," he told BBC Radio Wales' Sunday Supplement programme.
"It was to continue that but also to stand up to the people who stood up for me and my family during the toughest time of our lives.
"Yes I want to continue his legacy but I am my own man and my own assembly member and bring my own skill set to the table."
Mr Sargeant added: "This is the most tragic circumstances of my life, and my family's and close friends as well but we have got to go on and we will go on. This is the first step.
"A lot of people on the doorstep and certainly across the community are feeling a lot of pain. Pain is a part of grieving and pain is part of the grieving process."
Mr Sargeant also admitted to "tensions at times" with the wider Welsh Labour party during the by-election campaign.
First Minister Carwyn Jones, who sacked Mr Sargeant's father, was not present on the campaign trail.
Asked if the first minister had not been welcome in Alyn and Deeside, Mr Sargeant said: "It's a difficult circumstance, at the moment. There's inquiries [under way]."
"We wanted to run a local campaign. We've certainly done that."
Mr Jones said "time" was part of the reason why he failed to join the campaign.
He added: "The team worked very well and we see that in the result - the best result for Welsh Labour in any assembly election [in Alyn and Deeside] and that's a tribute to all the people who worked so hard on the ground."