Welsh Labour minister calls for party to back single market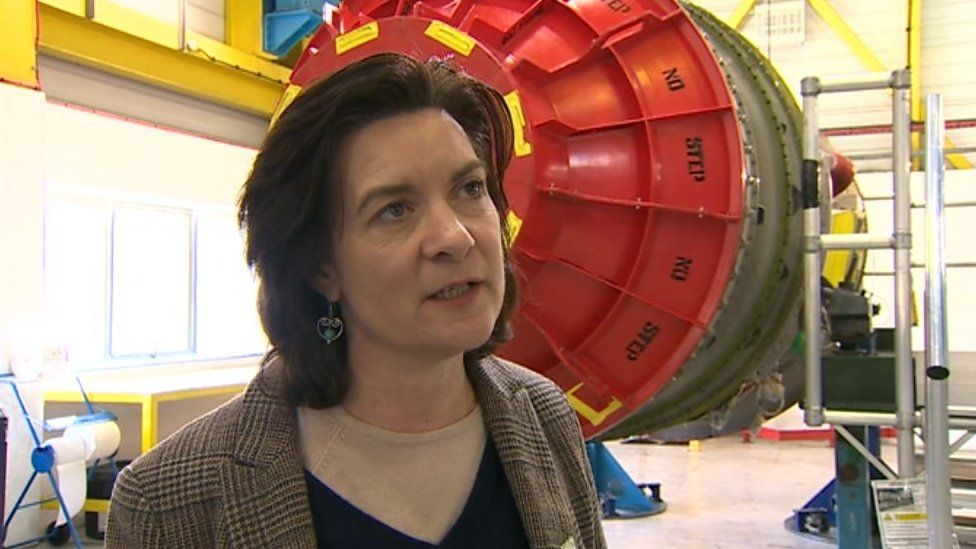 UK Labour should support remaining in the EU single market and the customs union after Brexit, a Welsh minister has said.
Eluned Morgan joined Shadow Brexit Secretary Sir Keir Starmer on a visit to a factory in south Wales on Friday.
Ms Morgan said the party's backing for the UK to remain in the trading arrangements during a transition period should "go further".
But Sir Keir played down differences between Welsh and UK Labour.
First Minister Carwyn Jones wants the UK to retain access to the single market and customs union, but UK Labour leader Jeremy Corbyn has not been as clear in his support.
Mr Corbyn has said that continuing to be part of the single market is dependent on membership of the European Union, stressing instead tariff-free access to EU markets.
Lifelong learning minister Ms Morgan said: "The Labour government has been very clear in terms of the Welsh position that we want to remain in the single market and the customs union. That has been a commitment from the UK Labour party during the transition period.
"We'd like them to go further. We'd like that commitment to be for the long term," the former MEP said.
"I think there's a clear understanding of the damage that could be impacted on the economy of Wales if we are not part of the single market and the customs union."
The single market and the customs union allow barrier-free trade between EU member states - without the imposition of tariffs.
Analysis by James Williams, BBC Wales Brexit correspondent
With reports that Labour in Westminster is considering shifting its Brexit position to back a long-term customs union with the EU, it was noteworthy to hear Keir Starmer say "it's very difficult to see" how you can continue with the tariff-free movement of goods "if you don't have some sort of customs union with the EU".
Labour's Brexit sub-committee is meeting "soon", he said, for an away day to thrash out its stance.
To date, Welsh Government ministers have stuck to the Starmer script that the differences on Brexit between Welsh and UK Labour are over-played.
But Ms Morgan, a newly-appointed minister, expressed in public today a sentiment I have often heard in private from her Welsh Labour colleagues.
Sir Keir told BBC Wales the benefits of the single market should be "hard-wired" into any Brexit deal.
Speaking at GE Aircraft Engineering in Nantgarw, he said: "Everybody and every business you talk to, they talk about these benefits. They don't talk about the model.
"We've said for months now that, so far as the end game is concerned, a customs union should be an option on the table for negotiation because it's so important."
Asked about the differences between Welsh and UK Labour, Sir Keir said: "I don't think there's really very much between us on this. What we've focused on is the outcomes that we need.
"The model is secondary to that."