Welsh Labour deputy leader race between Harris and Morgan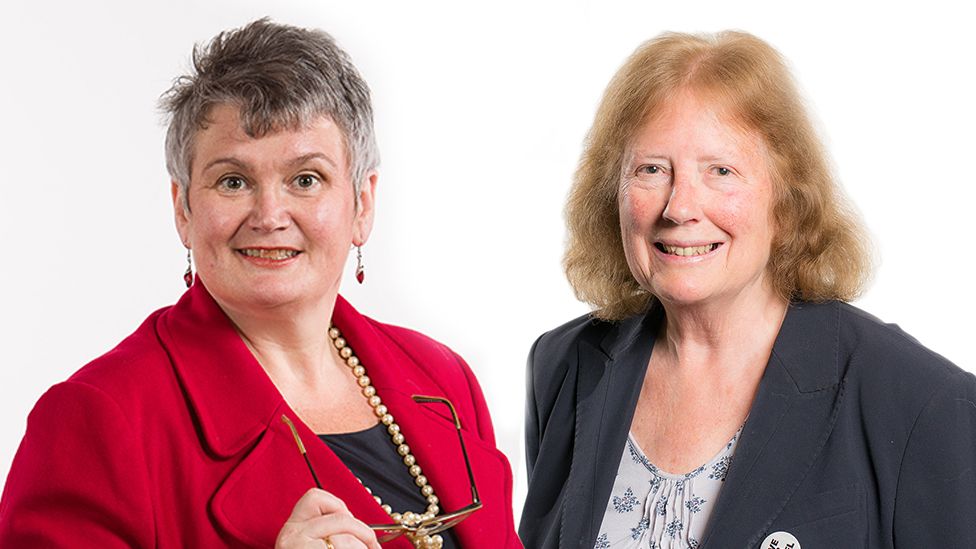 Swansea East MP Carolyn Harris and Cardiff North AM Julie Morgan have been confirmed as the only candidates to be Welsh Labour's first deputy leader.
They needed 12 nominations from Welsh Labour MPs, AMs and MEPs to get on the ballot paper, with the support of at least three AMs and MPs.
Nominations closed at midday on Friday and the winner will be announced at the Welsh Labour conference in April.
Party rules say the deputy should be a woman if the leader is a man.
Party rules say the newly-created post must go to a woman if the Welsh Labour leader is a man.
The winner will be chosen through the party's electoral college, not in a one-member-one-vote election (OMOV).
There is a row within Welsh Labour over the rules for leadership and deputy leadership contests that has split First Minister Carwyn Jones's cabinet, with calls to scrap Labour's so-called electoral college and adopt OMOV.
Welsh Labour's executive chose to stick with the college last year, despite it being scrapped for UK and Scottish Labour leadership elections.
Supporters of OMOV want to overturn the executive's decision at the party conference.