Drink price law could lead addicts to drugs, says charity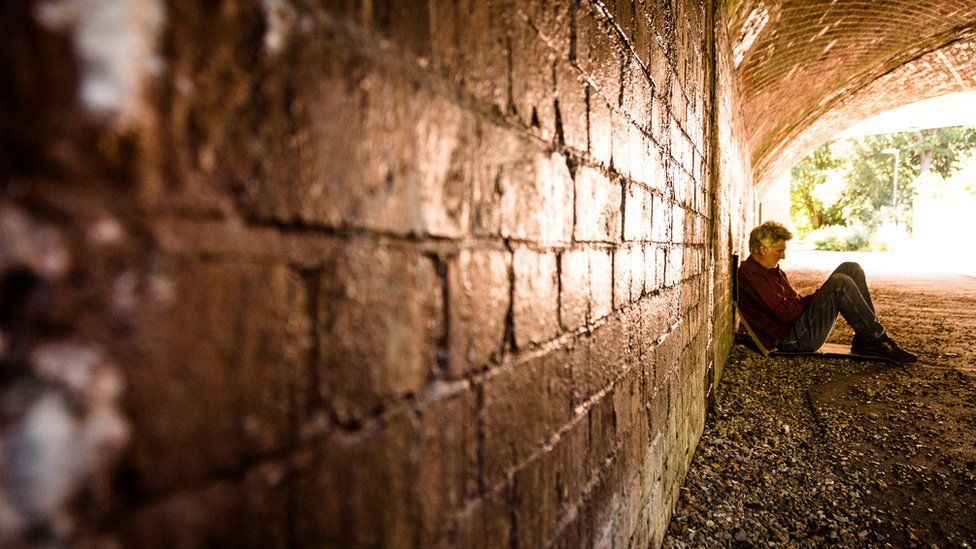 Putting up the cost of alcohol could lead some homeless people to cheap and illegal drugs, a charity has warned.
Welsh ministers are planning to set a minimum price for alcohol sales as they believe tackling excessive drinking could save a life a week and mean 1,400 fewer hospital admissions a year.
But Richard Edwards of the Huggard Centre fears new policy "may simply change one addiction for another".
However, the Welsh Government said the risk was considered low.
Evidence given by South Wales Police to an assembly health committee inquiry into the proposed new law noted that illegal synthetic psychoactive drugs like Spice can be bought for between £5 and £10 a gram.
Staff at the Huggard Centre, a Cardiff-based homelessness charity, is concerned that the law change currently being considered by the Welsh Assembly could affect "Wales' most vulnerable people".
"Minimum alcohol pricing may have a positive overall impact on health, and may reduce alcohol related crime across Wales," said chief executive Mr Edwards.
"But for some of Wales' most vulnerable people, who are already struggling with an alcohol addiction, it may push them towards cheap and readily available illegal drugs."
He said a minimum price for alcohol would mean some living on the streets would need to find extra money to meet their addiction.
"Raising pricing alone, for legal drugs such as alcohol, may simply change one addiction for another and condemn people to a more entrenched and desperate life on the streets," he added.
Although the Welsh Government has not yet decided what the price will be, under a 50p-a-unit formula, a typical litre of vodka, for example, would have to cost more than £20.
If the proposed legislation passes, the new scheme could come into force by the summer of 2019.
The Welsh Government said that the "risk of consumers switching to illegal drugs or new psychoactive substances as a result of an increase in the minimum price of alcohol is considered low".
A spokesman said: "An illegal or untested substance is clearly qualitatively different to the legal consumption of alcohol and there is little evidence of the extent of such behaviour.
"However, we understand there are concerns and this is something we are exploring further with Welsh Government's Advisory panel on Substance Misuse, who have agreed to look into this issue."
"Minimum unit pricing is not intended to work in isolation; it will form part of, and complement, our wider Substance Misuse Strategy," the spokesman added.