Flying Start child poverty scheme 'excluded' families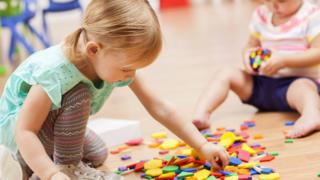 A flagship policy to tackle child poverty in Wales is failing to reach nearly two-thirds of the poorest children, a report by AMs has said.
Since 2007, Flying Start has spent £600m on childcare and other support for families in deprived communities.
An assembly committee said many of the worst off were excluded as they lived outside designated Flying Start areas.
The Welsh Government said giving children the best possible start in life was a "top priority".
Flying Start has four key elements - free part-time childcare for two to three-year-olds; an enhanced health visiting service; parenting support; and early language development support.
All 22 local authorities in Wales have communities covered by Flying Start schemes, but the children and young people's committee said nearly two-thirds of families living in the greatest deprivation live outside those designated geographical areas.
As a result, it said "a significant number of children living in poverty were likely to be excluded from Flying Start support".
The committee urged the Welsh Government to consider "whether the geographical focus of the Flying Start programme needs to be reconsidered in order to enable those most in need to access support".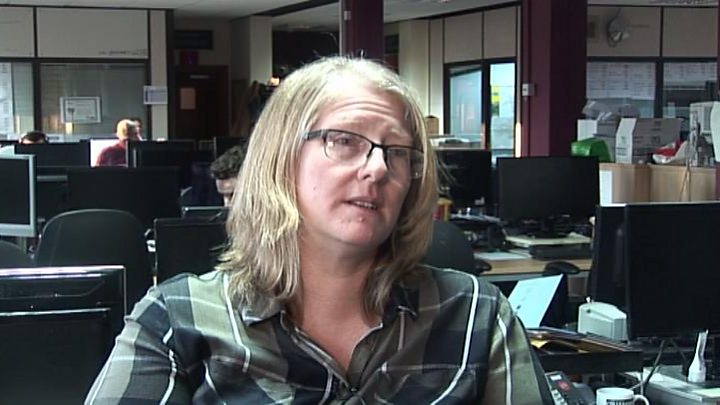 Councils are able to give limited help to families who live outside the Flying Start areas, but the AMs said they were "disappointed" to find that the so-called "outreach" services were so limited.
Welsh Conservative education spokesman Darren Millar called for an "end to the Flying Start postcode lottery which excludes families in need simply on the basis of their address".
"The programme needs radical reform to make it more flexible and Wales-wide so that local councils can deliver help and support to those who need it most," he said.
A Welsh Government spokesperson said: "We welcome the committee's report and will respond to it fully in due course.
"Giving children the best possible start in life is a top priority for us. Flying Start is a key early intervention programme, helping to improve the life chances of children in some of the most disadvantaged areas in Wales.
"In 2016-17 more than 37,600 children benefitted from Flying Start services and we will continue to support as many families as possible through the programme."