Councils will not be forced to work together, says Davies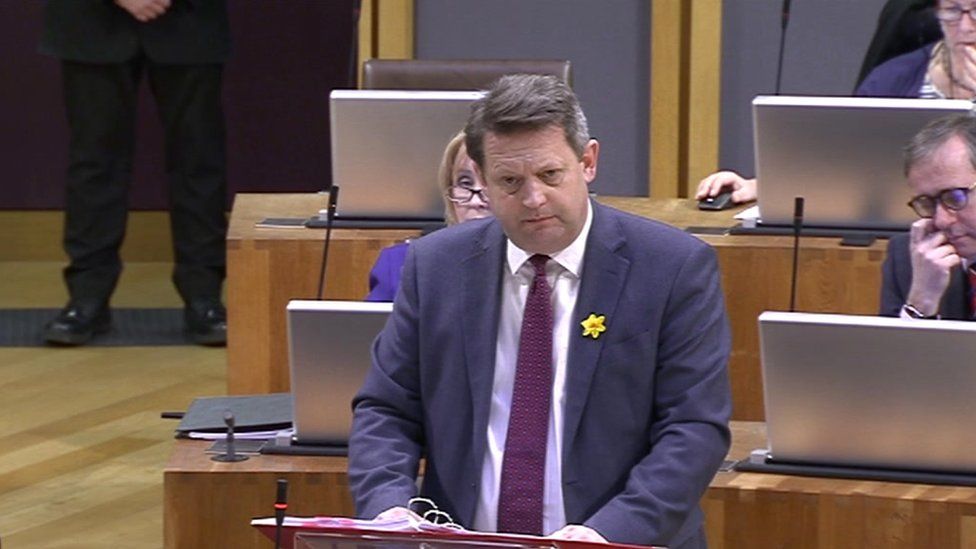 Welsh ministers are scrapping a key element of their council reforms, the local government secretary has said.
Alun Davies said he will not force them to work together on a regional basis.
The condition was a central feature of the changes proposed by his predecessor Mark Drakeford.
Mr Davies told AMs: "I will not impose this on local government if this is not what they wish to do, and they have made it crystal clear they do not want to move in that direction."
Mandatory regional working was part of a Welsh Government white paper on council reform, which also includes giving the vote to 16 year-olds.
Finance Secretary Mr Drakeford, who used to have responsibility for local authorities, said last summer that part of the deal for all 22 Welsh councils continuing to remain was a greater commitment to working together.
The Welsh Government dropped merger plans to cut the 22 councils to eight or nine last year.
Last month, Mr Davies said nobody in local government would argue that 22 was the right number and the debate had gone on too long.
He also said the Welsh Government should apologise to local councils for hectoring them in the past.
On Wednesday, Mr Davies told AMs he would make a statement to them about his future plans after a broader discussion about the role of local government.