Council tax to go up across Wales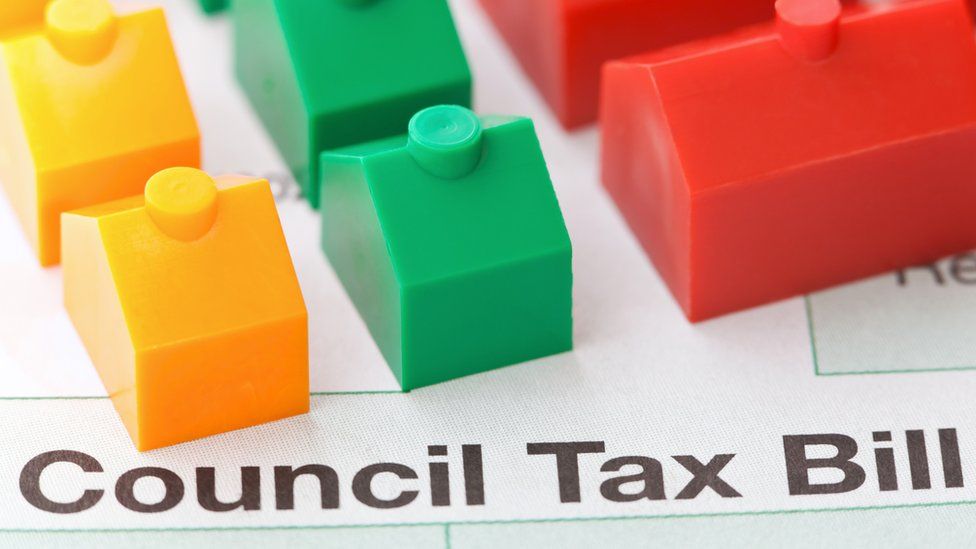 Council tax will rise in all Welsh local authorities from April.
All of Wales' 22 councils have voted to increase council tax in the next financial year.
The Welsh Local Government Association said authorities were dealing with annual cash pressures of around £200m.
Ministers have no official cap on what councils can raise tax by, but an informal limit of 5% set by them has never previously been challenged.
The WLGA had warned councils would have to raise council tax by 5% next year, after Welsh Government set real-term cuts to funding for councils.
Local authorities across Wales have announced millions of pounds in savings to be made during the next financial year, with two of the largest councils - Cardiff and Swansea - facing savings of £25m and £28m respectively.
Flintshire has passed the second biggest council tax rise, as residents in the county will pay 6.7% more in 2018/19 than they did in 2017/18.
Rhondda Cynon Taf council has announced the lowest rise of 3.3% for 2018/19.
A WLGA spokesman said local authorities faced annual pressures of around £200m in the next financial year as Welsh government funding falls in real terms.
"Each authority's circumstances will differ but they will all be considering, to a greater or lesser extent, how much council tax to raise to partially offset cuts," he said.
"The cuts announced in this year's local government settlement mean that councils will have little recourse but to continue to make difficult decisions and prioritise services in the future.
"Each council will be making decisions tailored the needs their communities."
Welsh Conservative local government spokeswoman Janet Finch-Saunders said: "In two decades of Welsh Labour Government rule there has been no let up for hard-pressed council tax payers, who in the years ahead will have to shoulder heavier financial burdens because of repeated cuts to the local government budget."
Council funding is mostly made up of grants from the Welsh Government, which gets most of its funding from the UK government, on top of what is raised in council tax.
The Welsh Government said: "Over the past decade we have protected local authorities against the worst of austerity despite successive cuts to our budget.
"We have acted to make sure no local authority will have to manage on a reduction of more than 0.5% next year."
Council tax changes by local authority for 2018/19
Blaenau Gwent - 4.2% increase
Caerphilly - 4.52% increase
Carmarthenshire - 4.45% increase
Ceredigion - 5.02% increase
Denbighshire - 4.75% increase
Flintshire - 6.7% increase
Isle of Anglesey - 4.8% increase
Monmouthshire - 4.95% increase
Merthyr Tydfil - 4.15% increase
Neath Port Talbot- 3.7% increase
Pembrokeshire - 12.5% increase
Rhondda Cynon Taf - 3.3% increase
Vale of Glamorgan - 3.9% increase
Related Internet Links
The BBC is not responsible for the content of external sites.