Progress but no agreement on Brexit devolution row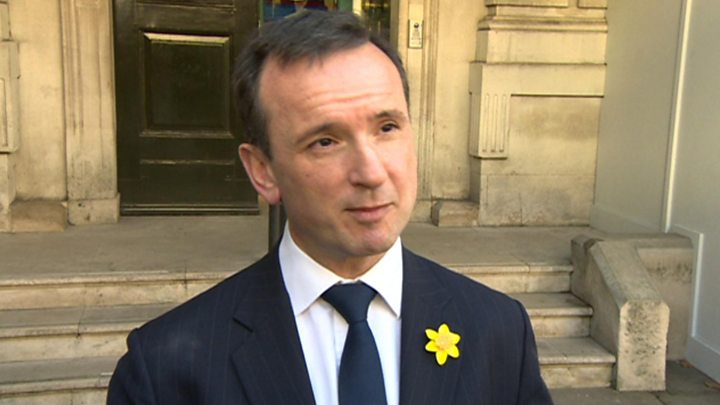 The UK government will press ahead with its own changes to key Brexit legislation without waiting for an agreement with the Welsh Government.
Talks over claims of a "power grab" by UK ministers made progress in London on Thursday but there was no breakthrough.
The amendments to the EU Withdrawal Bill will be introduced in the Lords next week but is likely to be voted on later in the parliamentary process.
By then ministers hope to have secured an agreement with devolved governments.
Cabinet Office Minister David Lidington, who chaired the talks, said the amendments would be tabled "to allow Parliament to have an open and informed debate" on the UK government's proposals.
"While I remain hopeful that a deal can still be done, we have a longstanding commitment to Parliament to bring forward an amendment and will now table it - as discussed with the devolved administrations," he said.
"I strongly believe our proposal would respect and strengthen the devolution settlements across the UK and do so in a way that still allows the UK government to protect the vitally important UK common market, providing much-needed certainty and no new barriers for families and businesses."
UK ministers will also publish a list of EU powers they think should be decided at UK level after they return from Brussels.
They have said the vast majority of powers in devolved areas should go directly to devolved governments but that offer has not satisfied the Welsh and Scottish governments.
Welsh Secretary Alun Cairns said: "We will press ahead with the amendments in order to understand what peers themselves think.
"But, I think, that if they, as well as both governments, are focusing on those businesses that want to be able to operate across the UK without different regulations depending on where that business is based, then I think we will get to a good outcome."
Welsh Finance Secretary Mark Drakeford said: "If I was trying to explain this to somebody who isn't close to it all, I would say this: the UK government wants to take some responsibilities that are today held by the national assembly and put them in a freezer that would be held here at Westminster.
"The three issues we wanted to talk about today was how do those items get put in the freezer - who decides that'll happen?
"How long are they to be held in the freezer? And how will they be taken out of the freezer at the end of the process?
"And we put forward practical ideas on all those three matters."
Plaid Cymru accused UK ministers of "taking a unilateral decision to wilfully ignore the legitimate objections of two of the UK's four countries".
Party Brexit spokesman Steffan Lewis urged Welsh ministers to "respond immediately and introduce the Continuity Bill so that our own national parliament in Cardiff can legislate to stop this power-grab".