Curb on zero-hour care worker contracts and 'call clipping'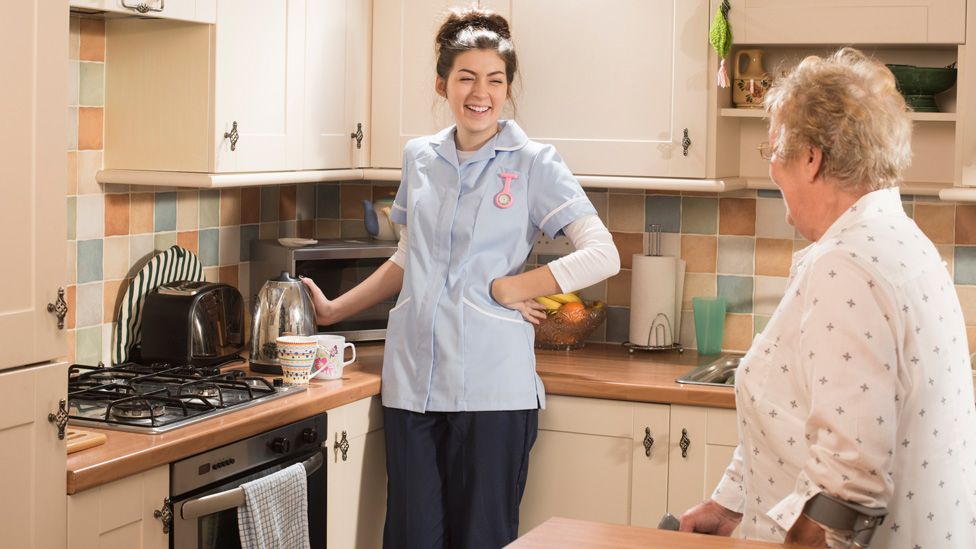 Zero-hour contracts for thousands of home care workers will be curbed by new regulations from Monday.
Currently, 19,500 domiciliary workers in Wales deliver about 260,000 hours of support a week to 23,000 people.
Their efforts help people who are frail, old or have long-term care needs live independently in their own homes.
Under new rules, employers are required to give domiciliary care workers a choice of contract after a three month period of employment.
The regulations also place requirements on providers to ensure time allocated for travel and care is clearly and transparently set out.
This is aimed at addressing so-called "call-clipping", where care time is cut short because of workers travelling between visits.
Proposals were formulated after research estimated between 56% and 80% of the workforce in domiciliary care were on zero-hours contracts.
Social Care Minister Huw Irranca-Davies said the new regulations offer staff in the social care sector "a fairer deal" and help to "safeguard the quality" of support people get.
He added: "There is a very clear link between the use of zero-hours contracts and a reduced quality of care due to issues around the continuity of care and communication between workers and those they support.
"Requiring providers to distinguish clearly between travel time and care time when arranging services, will also improve the experience of people needing care.
"Doing so will help tackle 'call-clipping', ensuring people's care and support time is not eroded by travel time between visits."
He also said the registration of domiciliary care workers would give people confidence that workers would have the appropriate skills and qualifications to do their jobs in a professional, compassionate way.
It included interviews with independent care providers, who believed local councils, under budget squeezes, were putting an emphasis on price over quality.
Councils paid an average hourly price of £14.24 when commissioning care services in the home in 2015.
The UK Home Care Association warned of "desperation" from financial and recruitment pressures.