Tidal Lagoon Swansea: Welsh Conservatives urge decision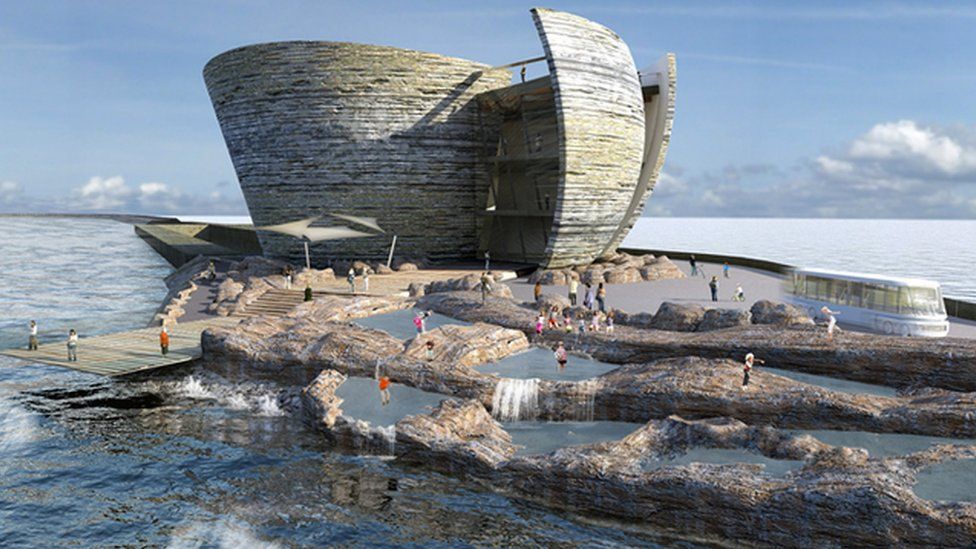 The Welsh Conservatives have urged the UK government to make a decision on the £1.3bn Swansea tidal lagoon project "sooner rather than later".
Economy spokesman Russell George said they remained "convinced as ever" that the energy scheme should be given the go ahead.
He said it could inspire economic regeneration in south west Wales.
But ministers said any decision will have to show "value for money for the UK taxpayer as well as the consumer".
They are yet to respond to the findings of an independent review, more than a year after it was published.
The inquiry, led by Charles Hendry, said lagoon technology - with turbines harnessing power from the ebb and flow of the sea's tides - would make a "strong contribution" to the UK's energy supply.
After the Swansea project, there are hopes the technology will come into its own with a network of larger and more cost-effective lagoons around the UK coast.
But the UK government has been considering the expense.
More on the background to this story:
Mr George said the Welsh Conservatives have been supportive from the start and believe it holds "great promise" to be the most reliable and resilient source of green energy available.
The Department of Business, Energy and Industrial Strategy said it had a responsibility to minimise the impact on consumer bills.
"However, we have committed to continue exploring all of the possibilities and challenges in considering a proposal that - as the first minister of the Welsh Government pointed out - involves an untried technology with high capital costs and significant uncertainties," said a spokeswoman.