Welsh Labour leader race must be 'contest not coronation'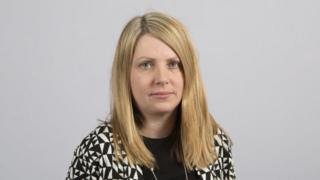 The race to become the next Welsh Labour leader must be a "contest not a coronation", a Welsh Government minister has said.
Environment Minister Hannah Blythyn called for a diverse range of candidates to replace Carwyn Jones.
Rural Affairs Secretary Lesley Griffiths also told BBC Wales "as many candidates as possible" should stand.
On Saturday, Mr Jones announced he would step down in the autumn as first minister and the party's leader.
Since the birth of devolution in 1999, all Welsh Labour leaders and all first ministers have been white men either from or representing south Wales' constituencies.
Since Mr Jones's announcement, Finance Secretary Mark Drakeford is the only candidate to have confirmed an intention to stand, while a number of other names have been speculated upon.
Shadow Defence Secretary Nia Griffith warned it would be "absolutely shocking" and ex-Welsh Labour general secretary Baroness Gale said it would be "a very poor show" if no woman featured on the list of candidates.
Sources close to Eluned Morgan - minister for lifelong learning and the Welsh Language who was previously an MEP - said she had not made up her mind on whether to enter the race.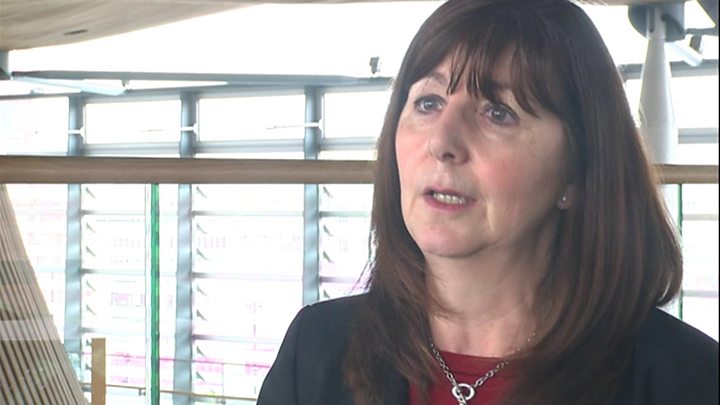 Delyn AM Ms Blythyn told the BBC's Good Morning Wales programme: "I think it's really important that we have a contest, not a coronation, and I would like to see the diversity of candidates on the ballot, including a regional diversity as well."
The Labour AM who was elected to the assembly for the first time at the last election in 2016, did not firmly rule out standing herself.
"I think in politics it is safe to say never say never," she said.
"I have only been an assembly member for just under under two years, and I did not expect to be in the government after 18 months."
Ms Griffiths, AM for Wrexham since 2007, said she had given "no consideration" to standing herself, but wanted to see a contest.
"I'm sure Mark [Drakeford] himself would not want to see a coronation," she told BBC Wales.
Asked if she felt the field should include a woman candidate, she said: "I would like to see that, yes, of course.
"I think it's very important that as many candidates as possible come forward. We've got a fantastic group, lots of experience, lots of ambition, and lots of ideas."
Llanelli MP Nia Griffith told BBC Wales it would be "absolutely shocking if we didn't have a woman on the shortlist".
"We've done a huge amount in the Labour Party to try to make sure that women participate absolutely fully," she said.
"It's been a long tradition for us, especially in Wales and I think it's very, very important now that we see women at every level, including as leaders in our party."
Baroness Gale, a shadow women and equalities minister in the Lords, said it was "absolutely essential that there's a woman on the ballot paper".
"It's got to happen especially when we're celebrating the centenary of women getting the vote," she said.
Baroness Gale said: "There are more women than men in the Labour assembly group and it would be a very poor show not to have a woman going for the top job."
"I would gladly support Eluned Morgan if she decides to enter the contest," she added.
Mr Jones, first minister and Welsh Labour leader since 2009, announced his intention to step down at the Welsh Labour party conference in Llandudno on Saturday.
In a speech he said recent months had been the "darkest of times".
He had been under intense pressure since Carl Sargeant was found dead in November, days after Mr Jones sacked him from the Welsh Government.
The late Alyn and Deeside AM was found dead at his home in November.
It is understood he took his own life days after being sacked by Mr Jones from the cabinet amid allegations of inappropriate behaviour towards women.