Learning disability housing cash warning to Welsh councils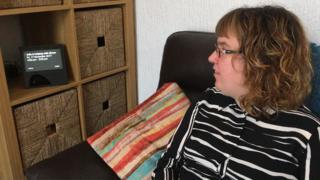 Council spending on housing for people with learning disabilities could almost double over 20 years to keep pace with demand, a spending watchdog has warned.
A Wales Audit Office report calls for better planning to help as many people as possible live in their own homes.
The watchdog estimates the current number of 12,000 needing support will rise by nearly 1,000 by 2035.
It claims nine of the 22 Welsh councils will need to increase the amount of accommodation available.
Conversely, six local authorities are predicted to have an oversupply with seven judged on course to have the right services in place.
In 2015-16, Welsh councils spent just under £400m on services for people with learning disabilities, the Wales Audit Office predicts that with inflation and growing demand, that will rise to more than £760m by 2035.
To meet the "significant challenges" they face, councils are urged to plan better by looking at population projections to predict where they are falling short.
The watchdog also says councils should do more to involve the people themselves in planning their care, and support them at home as far as possible to save on the cost of care homes.
Auditor General for Wales Huw Vaughan Thomas said: "With more and more people with learning disabilities needing accommodation, and with budgets continually being squeezed, local authorities need to make best us of their commissioning arrangements to address the financial challenge they face.
"More efforts need to be made around prevention - such as through providing effective support at home. There also needs to be better partnership working with other organisations and integrating the way services are delivered more."
The Welsh Local Government Association has been asked to comment.