MPs 'not convinced' by Lagoon boss response on quarry questions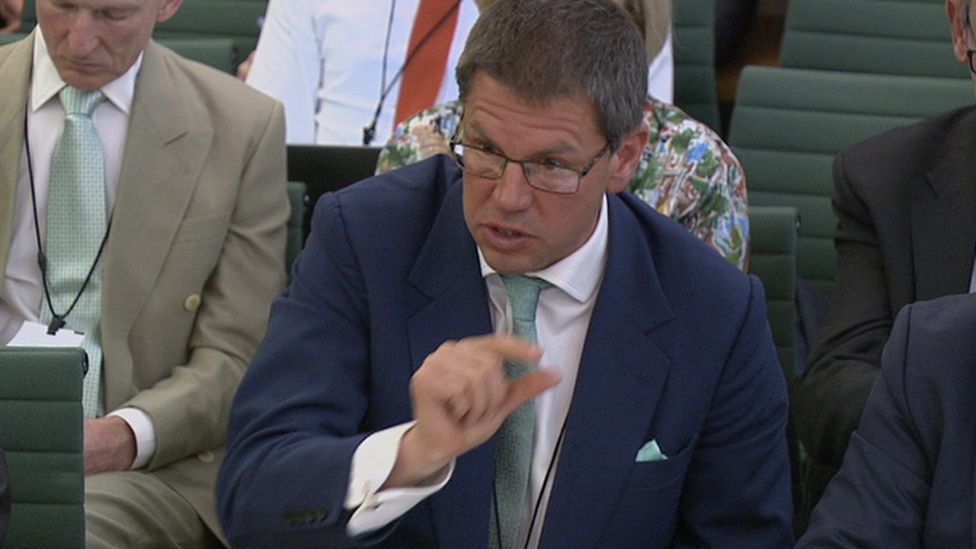 MPs have accused the boss of the firm backing the Swansea Bay Tidal Lagoon of failing to provide accurate information in a Commons evidence session.
Two committees said they were "not convinced" with Mark Shorrock's response when asked to clarify if another firm he ran gave a financial inducement to a Cornwall parish council over the reopening of a quarry.
Mr Shorrock denied the allegation when he spoke to MPs earlier this month.
He has been asked to comment.
Mr Shorrock is the chief executive of Tidal Lagoon Power.
When questioned during a committee evidence session, Mr Shorrock denied that Shire Oak Quarries offered to set up a financial inducement if St Keverene Parish Council did not object to the reopening of Dean Quarry.
MPs on the Welsh affairs and business and energy select committees then wrote to Mr Shorrock asking him to clarify his evidence to them at the hearing.
The letter refers to a draft agreement, seen by the BBC, that suggested the firm had proposed a community fund linked to rock exports in return for the council giving "reasonable support" to the application for planning permission to reopen Dean Quarry - "and not make representations against such application".
In response to the letter, Mr Shorrock said he "categorically denied" the allegations put to him in the committees, saying MPs' questions had "twice implied wrong doing and an alleged improper payment by either myself or the company in question".
"The questions may have left scope for misinterpretation, wilful or otherwise, of the answers given, for which I apologise.
"For the avoidance of any doubt, no improper payments have been, nor ever would be, offered by myself or Shire Oak Quarries Ltd to St Keverne Parish Council."
Mr Shorrock said it was "standard and indeed best practice for developers in Cornwall, and elsewhere, to create a community benefit package within a legally binding document... to be tabled with a planning application".
However, a joint letter from the committees said it was difficult to regard the draft agreement offered to St Keverne Parish Council "as anything other than a financial inducement".
"If, as you maintain, the creation of communities benefit packages is best practice in applications of this nature, there was no need for you to attempt to cover up the offer," it said.
The MPs said the apology from Mr Shorrock "relates to scope for misinterpretation of our questions rather than inaccuracy of your own answers".
"Yet the questions related to financial inducements; there was no mention of wrongdoing nor improper payments," the letter said.
"That was your own misinterpretation of the questions put to you, not the misinterpretation of others, as you suggest.
"It is unfortunate that, instead of taking the opportunities to put the record straight in relation to the accusations, of which you were clearly aware, you chose to twice deny that there was any financial inducement offered.
"We deeply regret that you failed to provide accurate information to our committees during the evidence session," the letter added.
In a statement, Keith Clarke, chairman of Tidal Lagoon (Swansea Bay) Plc - a subsidiary company owned by Tidal Lagoon Power - said: "Dean Quarry has been considered by the board and measures put in place to ensure no real or apparent conflict of interest nor preferential treatment could occur when our project proceeds to procurement.
"Moreover, Dean Quarry does not fulfil our criteria for volume and logistics that would qualify it as a suitable supplier.
"We have a strong board and strong institutional investors with appropriate governance measures in place."