Burger bar 'place of safety' for boy with mental health problems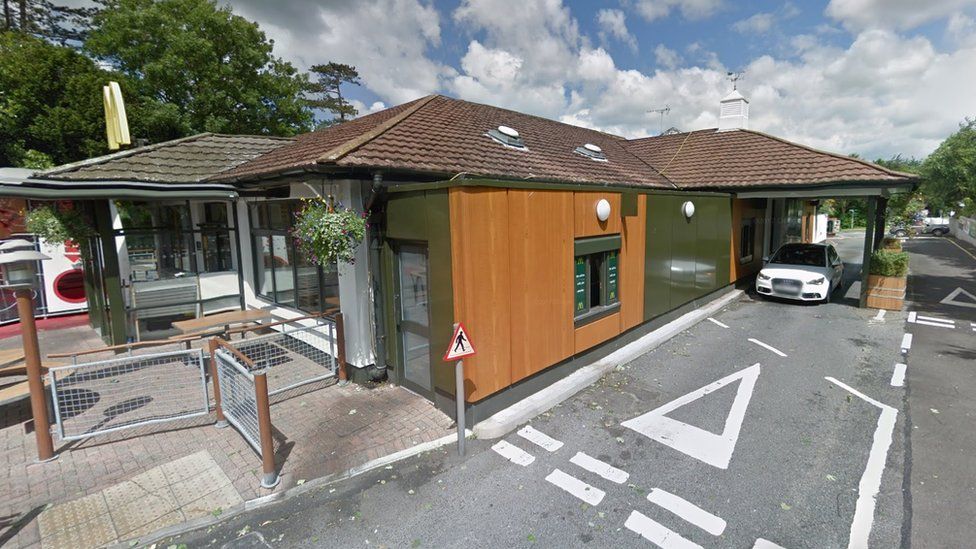 A boy suffering a mental health crisis was forced to spend four hours at a McDonalds restaurant because there were no other places of safety available.
He was taken to the restaurant in Carmarthen, west Wales, due to a shortage of facilities, a committee discussing suicide prevention heard.
Angela Burns, a Conservative member of the Welsh Assembly, said there "wasn't anywhere else" to take the boy.
One official admitted the situation was "more challenging" out of office hours.
Ms Burns, the member for Carmarthen West and South Pembrokeshire, was among AMs on the health committee questioning representatives of mental health services across Wales on Thursday.
She said: "I just want to say a constituent of mine, recently - a young boy - his place of crisis was McDonalds in Carmarthen.
"There wasn't anywhere else and that's where they kept him - four hours."
Rhiannon Jones, director of community care and mental health at the Powys Teaching Health Board, said that she recognised what Ms Burns was saying.
"The incidents that we've had to review locally within Powys have been crisis in children, where the concordat and our approach hasn't been what it should have been," she said.
Ms Jones stated that their response had been to hold weekly multi-agency meetings to discuss cases.
"In the out of hours period it is more challenging of course," she told the committee.
Labour AM Lynne Neagle said many people were very concerned that moves towards an all-age mental health service in Wales was "not going to meet the needs of children very effectively".
"Children are not just little adults. They've got very specific needs," the member for Torfaen said.
In reply, Ms Jones said she felt really passionate about all-age services.
"What I see is the expertise being brought together could be beneficial for both adults and children," she said.
South Wales Assistant Chief Constable Jonathan Drake - the lead police officer on mental health matters in Wales - told AMs that police would sit with people if they were felt to be a risk to themselves or others, or until they were assessed, but would try to avoid taking them to a police station.
"I think it's more that you'd take them to an alternative place of safety, but then be with them for a long, long time waiting for a handover, or identifying the best place that person could go to be looked after," he said.
Mr Drake told the committee that a suitable place of safety could be a relative's home or a hospital.
He added that people in a mental health crisis accounted for around 12 percent - one in eight - of police incidents.
"We'll always be there at a point of crisis - the core role of police is to protect life - so we'll always be there for people, but I think there's more opportunities around early intervention," he said.
Related Internet Links
The BBC is not responsible for the content of external sites.