Plaid Cymru needs new leadership and direction, ex-MP says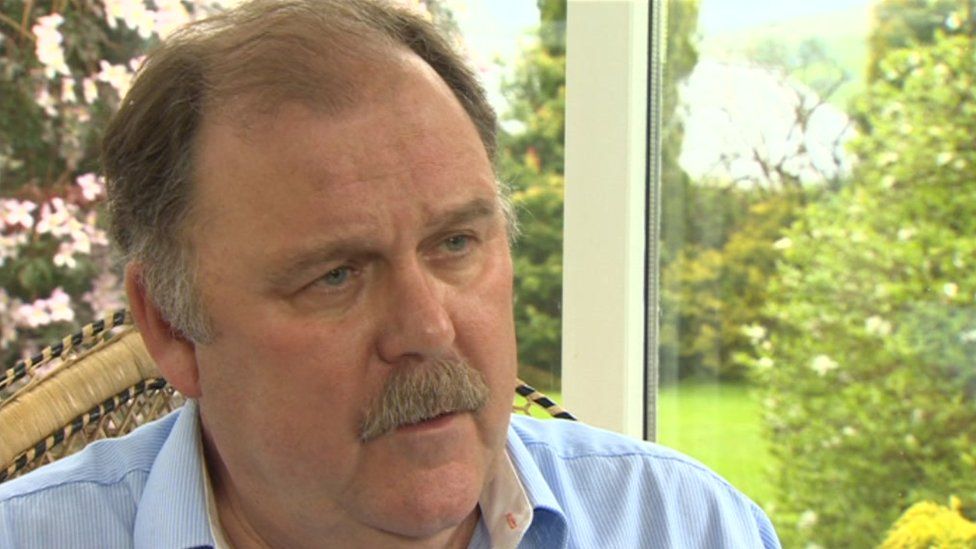 Plaid Cymru should change direction and leadership, the party's former leader in Westminster has said.
Elfyn Llwyd said the party had been "standing still" for more than five years.
He said Plaid Cymru had "achieved very little" over the past few years and felt it was time to "change the team".
Ms Wood - Plaid Cymru leader since 2012 - previously told BBC Wales she would welcome a leadership challenge and would stand down if she did not become first minister after the 2021 assembly election.
The intervention - in a new BBC Radio Cymru podcast Pryd o Drafod - comes at a crucial time for Plaid Cymru, a week before the close of nominations for the leadership challenge permitted every two years by party rules.
"We've been standing still for five to seven years now and perhaps that suggests that it's time to change the team," said Mr Llwyd, who was MP for Dwyfor Meirionydd until 2015.
"It stands to reason to me, if you're not moving ahead in that time, that something is wrong."
When presenter Guto Harri asked if there was anyone better than Ms Wood to run the party, he replied: "There's plenty of talent in Cardiff - there's no doubt about that."
Neither Adam Price, who was nominated by members in Carmarthen East and Dinefwr, nor Rhun ap Iorwerth in Ynys Mon have said whether they would challenge Ms Wood.
Mr Llwyd said such a contest would be a good opportunity to discuss the party's direction.
"Maybe it's time to have a serious discussion," he added.
A Plaid Cymru spokesman said: "Far from standing still, Plaid Cymru has made significant progress in recent years.
"In the 2016 assembly election, Leanne Wood took the Rhondda from Labour, and in the 2017 local elections Plaid Cymru came within three seats of equalling the party's highest ever number of councillors while gaining new ground in many areas.
"In the snap Westminster election and under extremely challenging circumstances where public debate was polarised between the British parties, Plaid Cymru took Ceredigion from the Liberal Democrats and successfully withstood the Labour threat in Arfon."
Related Internet Links
The BBC is not responsible for the content of external sites.