That lagoon again: now the political fall-out
David Cornock
Parliamentary correspondent, Wales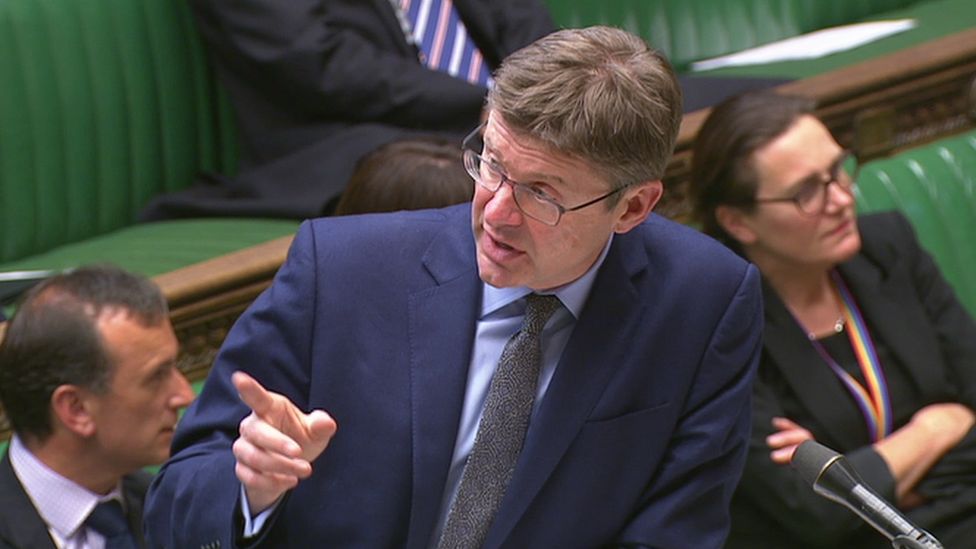 The UK government's rejection of the Swansea tidal lagoon was about as predictable as the tides that project hoped to rely on.
There's understandable anger among AMs, MPs and councillors despite the government's insistence that the lagoon(s) would be so expensive it would be cheaper to sent every home in Wales a £15,000 cheque.
There are calls for Alun Cairns to resign on the grounds that he failed to influence Energy Secretary Greg Clark, whose department BEIS is responsible for the decision.
One former minister once suggested to me the sums involved made it a political decision but the announcement suggests the politics was only likely to trump the economics if it was a marginal decision.
One reason he is getting so much flak now is that ministers failed successfully to roll the pitch for a negative announcement. The juxtaposition of the lagoon rejection with the go-ahead for the Heathrow Airport expansion won't help.
The anger has been fuelled by the delay in responding to the Hendry review, which reported in January 2017.
The Welsh first minister has suggested a similar project would go ahead if it were in Northern Ireland given the politics of the Conservative-DUP deal.
There will be a vote of no confidence in Alun Cairns in the Welsh Assembly on Thursday. It's unprecedented but unclear what the status or significance of this vote, if passed, would be. It's just possible it won't change much.
I've spent some of today trying to stand up a suggestion from Swansea East Labour MP (and deputy Welsh Labour leader) Carolyn Harris that the next Labour UK government will "definitely" press ahead with the project.
That was not clear from yesterday's exchanges in the House of Commons, although shadow Business Secretary Rebecca Long-Bailey said that Labour were committed to projects "like" the Swansea lagoon.
Alun Cairns says he is surprised that some people are still championing the Swansea project given the cost and the limited economic benefits, including the creation of only 28 jobs directly.
That prompted Charles Hendry to point out that gas plants and wind farms only create a small number of long-term term jobs. "The issue here was can we start a new global industry from the UK? Swansea would just be the start. Selective quotes from my Review do not enable us to have a proper debate."
The company behind the project, Tidal Lagoon Power, is now debating what to do next. It's written to ministers waiving the non-disclosure agreement the government has said prevents it from revealing all the figures.