Plaid Cymru leadership: Is Adam Price's challenge too risky?
By Aled ap Dafydd
BBC Wales political correspondent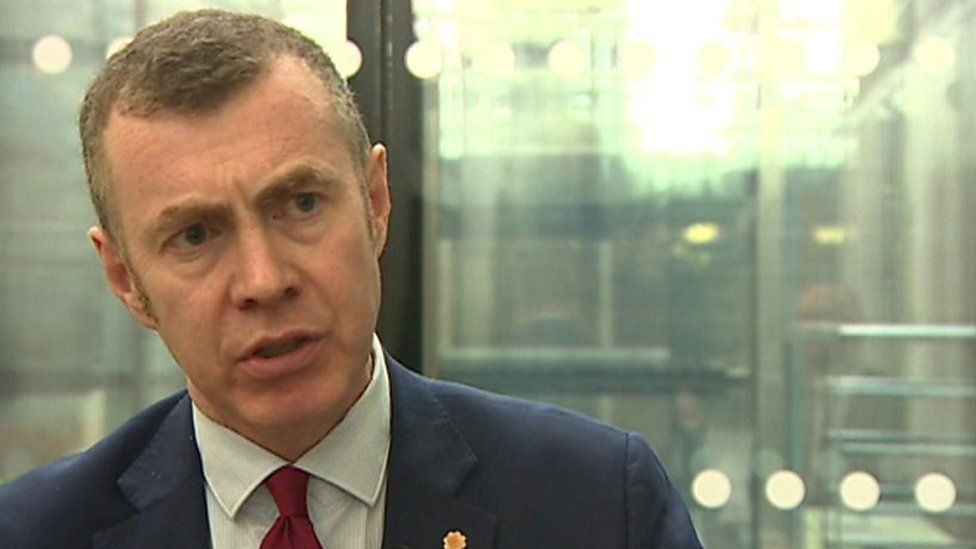 In his address to Harvard University in 2011 Adam Price said the greatest risk was not taking risks at all.
Seven years on and he's true to his word.
He's already risked the stability of a firm friendship with Leanne Wood by giving her an ultimatum.
There's a risk of alienating elected members and staff with his full-on critique of Plaid Cymru's performance and prospects.
But the greatest risk is that today's intervention leaves many questions unanswered at a time when Plaid desperately needs stability.
Does Adam Price really want to share the job with Leanne Wood?
If he does, would she be guaranteed to keep one of the joint leadership roles until the next election?
What if Ms Wood rejects the offer and Adam Price wins a leadership election only for party members to reject co-leadership?
None of this detail has been thought through.
That to me is an indication that the expectation is that Leanne Wood will reject the offer.
There is of course a "back at you" scenario whereby Leanne Wood accepts, looks reasonable and demands something in return.
How about ruling out working with the Tories, Adam?
Both of course could be blindsided by Rhun ap Iorwerth whose pitch would undoubtedly be one of stability and responsibility.