Severn Tunnel electrification kit deteriorating, minister admits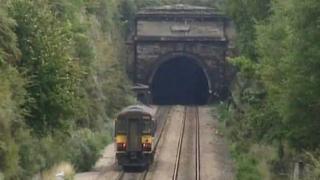 Electrification equipment in the Severn Tunnel has started to deteriorate in the structure's damp conditions, a UK transport minister has admitted.
Engineers have fitted out the Victorian railway tunnel as part of work to electrify the Great Western main line.
Jo Johnson told Labour MP Nick Smith that Network Rail was addressing the matter before the electrification system is turned on.
Mr Smith said it "beggars belief these problems weren't picked up on sooner".
The Severn Tunnel is closed until Friday for further electrification work, after the original upgrade was put in place in 2016.
"The overhead conductor system is showing early signs of deterioration because of the wet and corrosive environment in the Severn Tunnel," Mr Johnson said in a written answer to a question from the Blaenau Gwent MP.
"Network Rail have identified this early on and are addressing this matter prior to energisation of the electrification system."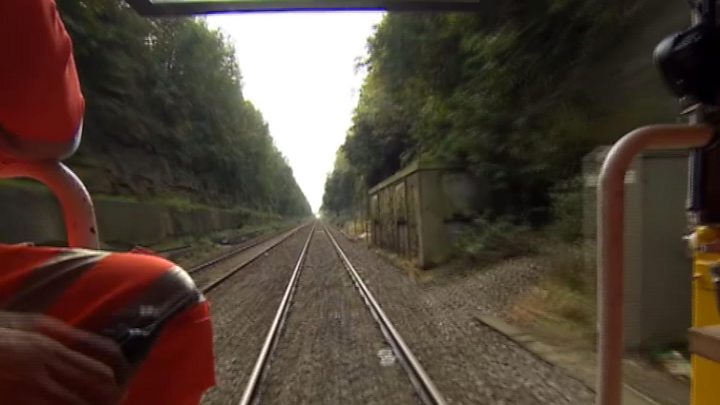 Mr Smith said: "This is hopeless.
"The new equipment has got to be safe to use from the start, so it beggars belief these problems weren't picked up on sooner.
"Why weren't more precautions taken when it was installed in the first place? It's not as if they didn't know what the tunnel was like.
"Anyone needing to get from south Wales to London has to put up with longer journeys and major disruption all because Network Rail failed to keep their kit in proper condition from the get-go."
Network Rail said it was making improvements to some sections of the conductor system installed, especially in harsh areas of the tunnel.
A spokesman said: "The Severn Tunnel and Patchway tunnels in Bristol are closed for three weeks so engineers can deliver essential modernisation and electrification work on the Mainline in Bristol and south Wales.
"The work in the Patchway tunnels involves lowering the track to accommodate the overhead line equipment needed to power trains running on electricity. In order for engineers to safely carry out this work, the Severn Tunnel must also be closed to trains.
"We are taking this opportunity to build on the modernisation work delivered in the tunnel during autumn 2016, including maintaining the new equipment and drainage system and removing redundant cables and telecoms equipment."