Cancer treatment at Velindre delayed by IT failures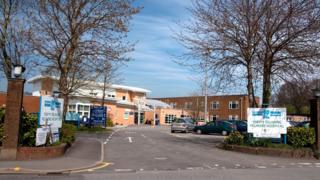 Patients at Wales' specialist cancer hospital suffered delays in treatment after a key IT system went down 11 times in four weeks, AMs have heard.
Problems with a patients record system used at Cardiff's Velindre Hospital called Canisc were so bad that at one point there were almost daily issues.
The system is over 20 years old, is no longer supported by Microsoft and may be vulnerable to a cyber-attack.
Velindre's Steve Ham said the problem has been resolved.
One chemotherapy patient and eight radiotherapy patients at the Cardiff hospital faced delays, the public accounts committee was told.
The incidents stretched from 17 April to 22 May - according to a report seen by the AMs - with consultants often left preparing at home in the expectation systems will be down.
Demanding urgent action, cancer charity Macmillan said Canisc is so defunct and outdated "it cannot be considered an acceptable way of managing patient records".
The committee heard evidence from senior officials at Velindre NHS Trust regarding a "serious incident report" that detailed how Canisc went down 11 times in a four week period during April and May.
Stuart Morris, associate director of informatics, said there was a period of time "where there was some sort of disruption almost every day".
Mark Osland, director of finance and informatics, said it was fair to say issues would be experienced from time to time, but the increasing frequency was "quite concerning".
However, Dr Jacinta Abraham, medical director of Velindre NHS Trust, said there had been no "serious untoward events" recorded during the period.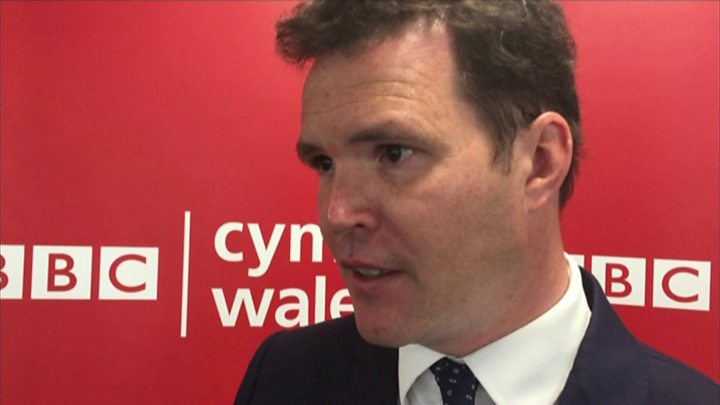 Llanelli Labour AM Lee Waters said the report highlighted that one patient did not receive chemotherapy treatment, that blood results were unavailable and there was a delay in radiotherapy for eight patients.
"You've just tried to downplay that, but the incident report doesn't quite tally with your account," he said.
Dr Abraham said "no harm" was caused. She said the chemotherapy session was rearranged and the delay for the radiotherapy patients amounted to a "matter of days".
Mr Waters added that the board report said "decisions were made without all information to hand", that the requirement for retrospective checks to be made "led to an increased likelihood of error", and there was a "poor patient experience".
"I'm not sure whether there's been a pow-wow since you submitted this paper to try to alter the import of what you've been saying," the AM said, "but it does seem to be a change in tone at very least between what has been submitted to us and what you're telling us now."
"Not at all," Dr Abraham said. "What the paper has prompted is an in-depth review of each of those incidents clinically".
"It was a frustrating time but I can assure you there wasn't a major impact across the board," she added.
Mr Osland said: "The system itself is what they term 'end-of-life'. It is out of support by Microsoft now."
He said they were "well aware of the need to transition away from the Canisc system" - which would take between 18 months and two years.
Stuart Morris suggested the system was more susceptible to cyber attack after Microsoft ended support in 2014.
"If there's a patch we need to deploy we could be in a position where Canisc doesn't like that," he said.
Mr Morris said the issues did not have a common theme, and that there had not been a major incident in June after NWIS made a "conscious effort" to resolve them.
AMs heard of continuity measures that been put in place, including PDF copies of case notes, and a process to have Canisc case notes available in a different system put in place by the autumn.
'Stress and angst'
A recent report to the board of the Velindre NHS Trust said outages of the Canisc system are causing "significant stress and angst" for both staff and patients.
AMs heard that the NHS Wales Informatics Service (NWIS) - responsible for IT in the health service - has yet to file a formal report on the matter.
NWIS has come under increasing scrutiny - and is the subject of an inquiry by the committee - after a Wales Audit Office report said plans to digitise patients NHS records in Wales face significant delays.
The Auditor General for Wales Huw Vaughan-Thomas, in a letter, said delays from NWIS meant it was "not possible to pinpoint the cause of the problems".
He suggested to AMs that the inquiry should be extended.
'Service was maintained'
Steve Ham, chief executive of Velindre NHS Trust, said: "We had concerns over service outages which were disruptive to patients and staff.
"We are prepared for such eventualities and the procedures that we have in place ensured that despite the disruption to patients, a safe service was maintained.
"Most importantly, NHS Wales Informatics Service were able to identify the cause of the problem and it has been resolved.
"In addition, Velindre NHS Trust has taken further action to strengthen our response should we experience further problems in the future."