NHS blood scandal inquiry terms of reference welcomed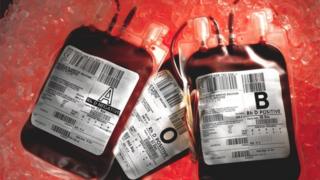 The inquiry into a blood scandal that left thousands infected with hepatitis C and HIV has been welcomed by a Labour AM who has campaigned on the issue.
The probe will investigate whether there was a cover-up and if documents were destroyed, as part of its work.
Cardiff North AM Julie Morgan said finding out the truth of why and how the scandal happened was "the nub of what victims' families want".
2,400 people died, 70 from Wales, after NHS transfusions and other treatments.
The scandal, in the 1970s and 80s, has been called the worst treatment disaster in the history of the National Health Service.
The terms of reference were published by the judge chairing the public inquiry, Sir Brian Langstaff, on Monday.
Writing to Cabinet Office Minister David Lidington, Sir Brian said it would consider what had happened and why and the response of government and others.
Mrs Morgan, who chairs the assembly's cross-party group on haemophilia and contaminated blood, said: "Along with Haemophilia Wales, I am pleased with the terms of reference for the public inquiry.
"Finding out the truth about why and how this scandal happened is the nub of what victims' families want.
"Many of them have told me they can't find peace or closure until this happens."
She urged all affected in Wales to "continue making their voices heard via the cross-party group to ensure we continue to have a strong, united voice for Welsh victims".