Ex-Brexit minister concerned May's plan could harm trade with US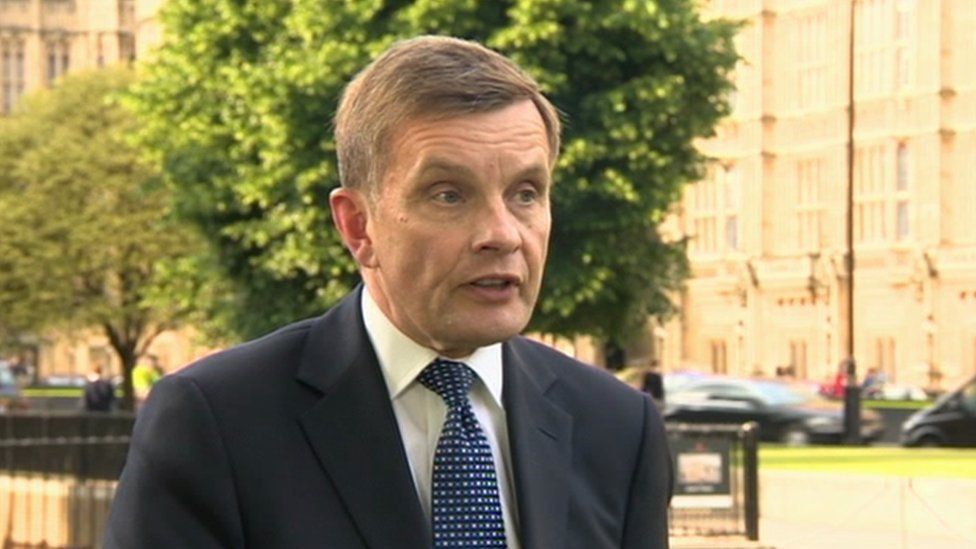 Former Brexit minister David Jones has said he is worried Theresa May's plans for UK-EU relations after Brexit could harm any trade deal with the US.
Mrs May has said the plan "will be good for the UK and good for the EU".
But the Clwyd West MP, who has read Mrs May's three-page summary of the deal, said more detail was needed before fellow Tories could lend their support.
Ministers have signed up to a plan to create a free trade area for industrial and agricultural goods with the EU, based on a "common rule book".
They have also supported what could amount to a "combined customs territory".
Brexiteer Mr Jones told BBC Radio Wales there were many "positive aspects".
But the senior Tory said: "If we're selling into the European market we have to abide by UK rules.
"The concern that I've got is the extent to which we can deviate from those rules.
"One of the things that does concern me is that the cabinet indicates that it would cause problems in striking an agreement with the US."
The UK is set to leave the EU on 29 March 2019.
Despite the looming date, an EU-UK deal has still not been been made.
Mr Jones said, on the face of it, the proposals announced on Friday breached Mrs May's own Brexit "red lines" that the UK would leave the customs union and single market.
When asked whether the prime minister should resign, he said "we need to see the detail of what is proposed" first.
"I can say for my own part that if questions arise then I will be asking those questions pretty robustly," he added.
"The lack of progress made during his year as a Brexit minister saw David sacked and a year later he still offers no positive proposals," said Mr Bebb.
"Are sour grapes clouding his judgement?"