Social care tax won't deter people moving to Wales, Mark Drakeford says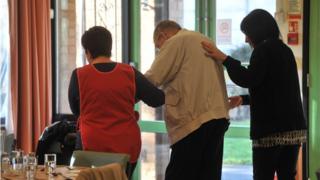 Finance Secretary Mark Drakeford is "sceptical" about arguments that raising taxes to pay for social care would put people off moving to Wales.
An income tax increase of between 1% and 3% could be used to fund elderly social care in Wales, according to an independent report.
Prof Gerry Holtham has suggested the social care element of tax would depend on your age when you start paying.
Mr Drakeford said he had no concerns of implications for the Welsh economy.
The front-runner to succeed Carwyn Jones as first minister told the finance committee he thought work opportunities would be the main consideration for people considering a move to Wales.
"The extent to which taxation issues, particularly if they are at the modest end of things, have a determinative effect on people's decisions; I'm sceptical about that," Mr Drakeford said.
"An attractive job, a job you want to do, a job you know in the long run will be good for your career, an opportunity to come and do things in Wales; I have a feeling those things might be more important to people than saying to people - in Wales - you might have to pay a penny more in income tax."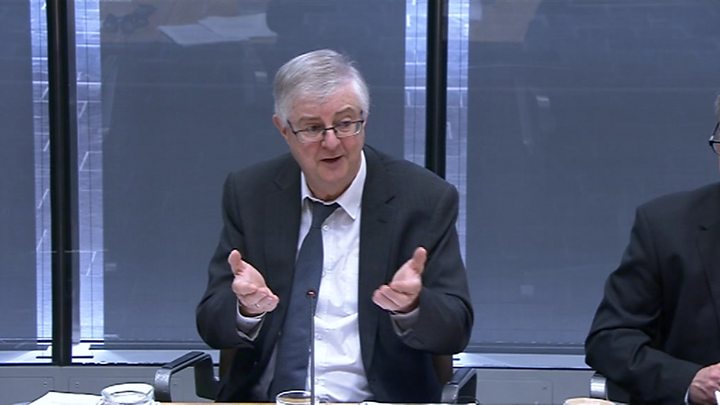 Mr Drakeford said he favoured a UK-wide approach to raising money for social care funding.
He said that in "modest" discussions, the UK government had not opposed the idea of an experiment in Wales.
Raising money through income tax could be better than creating a new levy, he said, referring to new powers available to the Welsh Government from April 2019.
"The case for doing it through income tax therefore is that powers are closer to hand and the administrative costs would be lower," he said.
"I don't think we have by any means written off the idea that if you did need to raise money that might be a preferable, more practical route"
"The case that Gerry [Holtham] makes is that in order to make it palatable for the public, it is easier to persuade the public to do it if they can see that the money there were contributing is in a dedicated fund - carefully separate from everyday government expenditure, safe from future finance ministers who are under pressure from other fronts who would see a fund they could dip into."