Guto Bebb: MP resigns as minister over Brexit vote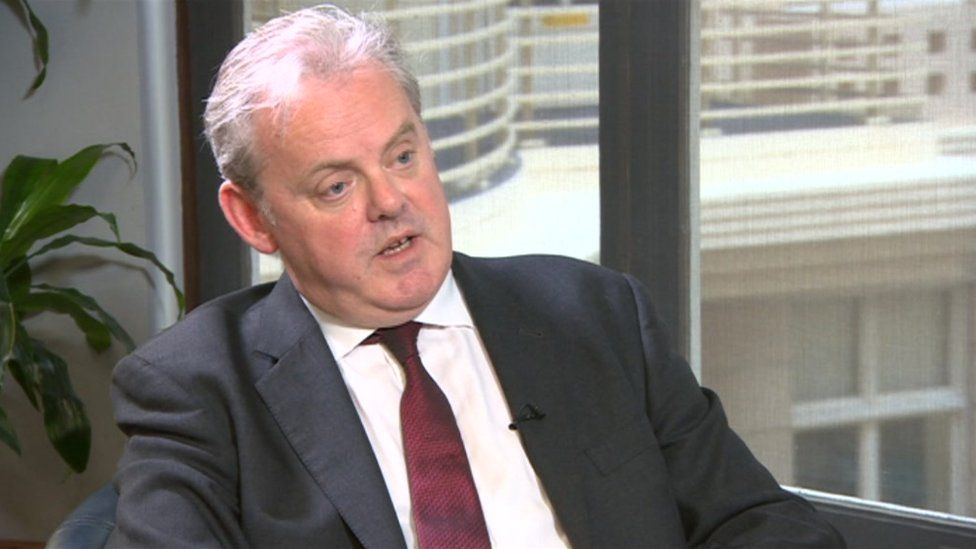 A Welsh Conservative MP has quit as a minister in anger at concessions being given to Brexiteers by Theresa May.
Guto Bebb resigned as minister for defence procurement in order to vote against the government on amendments it accepted to its Brexit Customs Bill.
Welsh Secretary Alun Cairns said he was "very sorry" the Aberconwy MP felt he had to resign over the issue.
Mr Bebb had staunchly defended the prime minister amid the turmoil which has followed the unveiling of her blueprint for post-Brexit relations with the EU.
Mr Cairns told BBC Radio Wales he was "going to miss" Mr Bebb, who had served under him as a junior Wales Office minister.
Speaking on Good Morning Wales, he said: "Guto was an excellent minister and a close colleague and a good friend.
"I'm very sorry that he felt in order to vote last night that he needed to leave the government."
Glyn Davies, Conservative MP for Montgomeryshire, said: "I am very upset that Guto has felt the need to resign from the government. He is a good friend and was an outstanding minister.
"Guto is a man of deep principle. He is such a talented politician that I cannot believe he will not find another important role in the future."
Leave campaigner and Monmouth Conservative MP David Davies said he was "sad to see him go", adding: "He's a friend and he was doing a really good job in the MoD [Ministry of Defence].
"Guto is strong-minded though and in some ways I'm not surprised."
Mr Bebb was appointed minister for defence procurement in January 2018 after serving as parliamentary under secretary of state at the Wales Office and a government whip from March 2016.
He was elected MP for Aberconwy in May 2010 and voted Remain in the 2016 EU referendum.
The Customs Bill amendment was tabled by Brexiteer Tories and the government's backing of it sparked a backlash from pro-EU Tory MPs, who said the PM had "capitulated".
But Downing Street, which agreed to accept the four amendments, said they were "consistent" with the White Paper where it sets out how it wants to trade with the EU in years to come.
MPs backed the amendment that prevents the UK from collecting taxes on behalf of the EU unless the rest of the EU does the same for the UK.
Applying EU tariffs to products destined for the EU is part of Mrs May's plan to avoid friction at UK borders after Brexit.
Another amendment, to ensure the UK is out of the EU's VAT regime, was backed by 303 to 300.
Clwyd West MP David Jones - a former Brexit minister and Welsh secretary who led the Vote Leave campaign in Wales - said the government was right to listen to its Brexiteer critics but believed "a lot more listening" needed to be done.
Analysis - Elliw Gwawr, BBC Wales parliamentary correspondent
Guto Bebb voted Remain in the Brexit referendum and it was no secret he had become increasingly frustrated by the actions of some of the Brexiteers in his party.
He accused former Brexit Minister David Jones of sour grapes after he criticised the prime minister's plan for future trade with the EU.
He also attacked senior cabinet ministers for "inflammatory" and "unworthy" comments after then-Health Secretary Jeremy Hunt said threats from business over Brexit were "inappropriate".
But after a string of resignations by Brexiteers, Guto Bebb's decision to leave a job he obviously enjoyed has surprised many.
What may seem strange is that he resigned so he could vote for what was the prime minister's own position a few hours earlier.