Call for 20mph speed limits 'by default'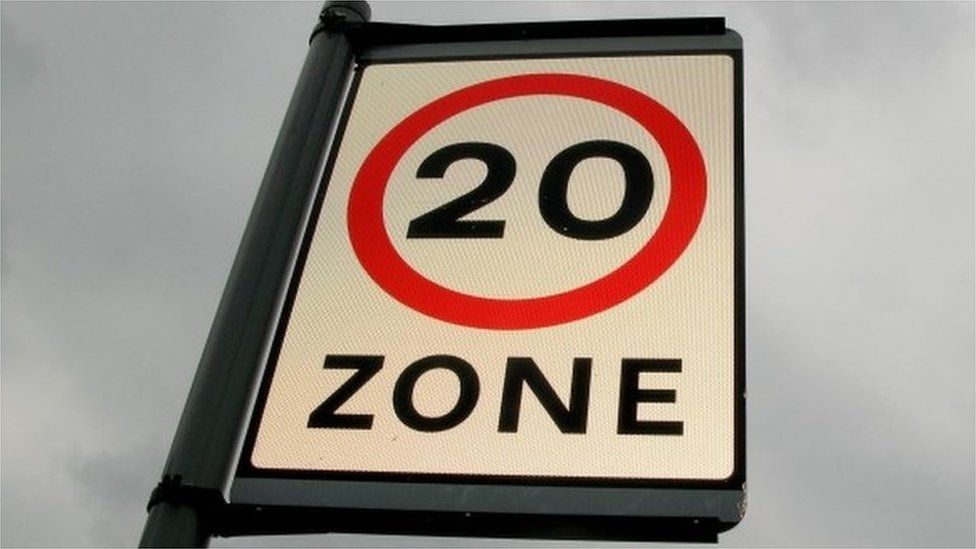 Towns and cities should have 20mph speed limits by default, according to a former environment minister.
Labour AM John Griffiths says the current default speed limit of 30mph should be cut in built-up areas.
He says it would involve "very little expense but would have great benefits for health, the environment and traffic flow".
Councils have the responsibility for setting local speed limits.
But most have only brought in 20mph zones directly outside schools.
Mr Griffiths' proposal would mean the speed limit would automatically be set at 20mph, unless councils have a specific reason to raise it.
Mr Griffiths, a former environment and sports minister said: "Such a move would involve very little expense and would have great benefits.
"We are talking about protecting life and limb, reclaiming the streets for children to play and for adults and children to walk and cycle to work and school".
He added: "You will get better traffic flow through these urban areas which means, counter-intuitively, motorists will get through these areas quicker than they do at the moment. Emissions will be reduced because it will be a smoother passage-through rather than a lot of accelerating and braking".
He said also said "community cohesion" would benefit from 20mph zones: "I think, as we all know, there's a been a breakdown in community spirit for various reasons over a number of years.
"Having people out and about in the streets with their children and families means people are more likely to get to know each other".
"It's very good news for people, very good news for communities and very good news for the environment", said Mr Griffiths.
The Welsh Government is currently conducting a review on speed limits.