Brexit: Boris Johnson saying what lot of MPs think, David Jones says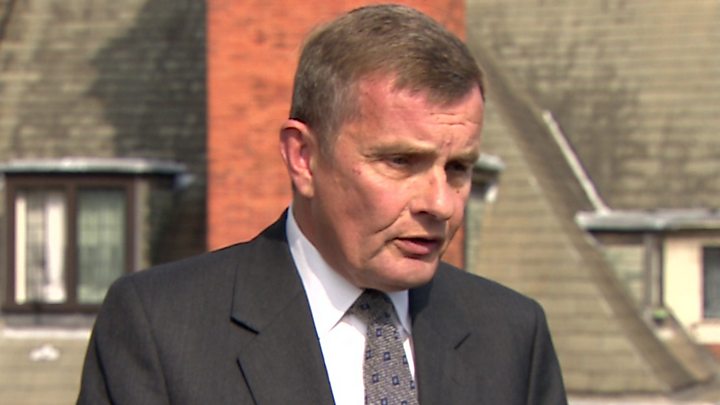 The proposed Brexit deal agreed at Chequers is "at an end", former Brexit minister David Jones has said.
The Clwyd West Conservative MP has endorsed comments by Boris Johnson attacking the UK government's plans for its future relationship with the EU.
"He's only stating what a large number of MPs do think," he said.
Mr Johnson said the proposals would leave the UK with "two-thirds of diddly squat". The UK government said its strategy was "precise and pragmatic".
In his Daily Telegraph column, the former foreign secretary said Prime Minister Theresa May's Brexit plans would hand the EU a victory.
He accused some ministers of using the issue of the Irish border to "stop a proper Brexit", but wrote: "They have been rumbled."
The so-called Chequers deal was agreed by cabinet at the prime minister's country residence in July.
It prompted the resignations of both Mr Johnson and David Davis, the former Brexit secretary, from the government.
If agreed with the EU, the plan would see the UK agreeing a "common rulebook" with the EU for trading in goods, in an attempt to maintain frictionless trade at the border.
Pro-Brexit critics have said the deal will leave the UK tied to EU rules and prevent Britain from striking its own trade deals in years to come.
The EU's chief Brexit negotiator Michel Barnier has said he is "strongly" opposed to key parts of the proposals, saying they would be would be the end of the single market and the European project".
Mr Jones, also a former Welsh secretary, told BBC News: "He's only stating what a large number of MPs do think; that we could have tried harder in Brexit, and that in particular the issue of the Irish border has been built into an issue far more complicated than in reality it is."
"I think we've got to accept that Chequers is really at an end and I think Number 10 need to look at it all over again.
"You've got a very large number of Conservative MPs who have said quite clearly that they will not support Chequers. I think in reality Number 10 have nothing to do but to do but look at Chequers again and come up with an alternative solution."
An ally of Theresa May, former First Secretary of State Damian Green, told BBC Radio 4 on Monday that it would be "difficult but not impossible" for the Chequers plan to win the support of MPs.
Speaking on the Today programme, Mr Green said it was "absolutely certain" there was no majority in Parliament for a so-called "hard Brexit" and challenged supporters of that option to come up with a proposal that could win the support of the House of Commons.
The UK is due to leave the EU on 29 March.