Plaid's Adam Price has 'useful' talks with Theresa May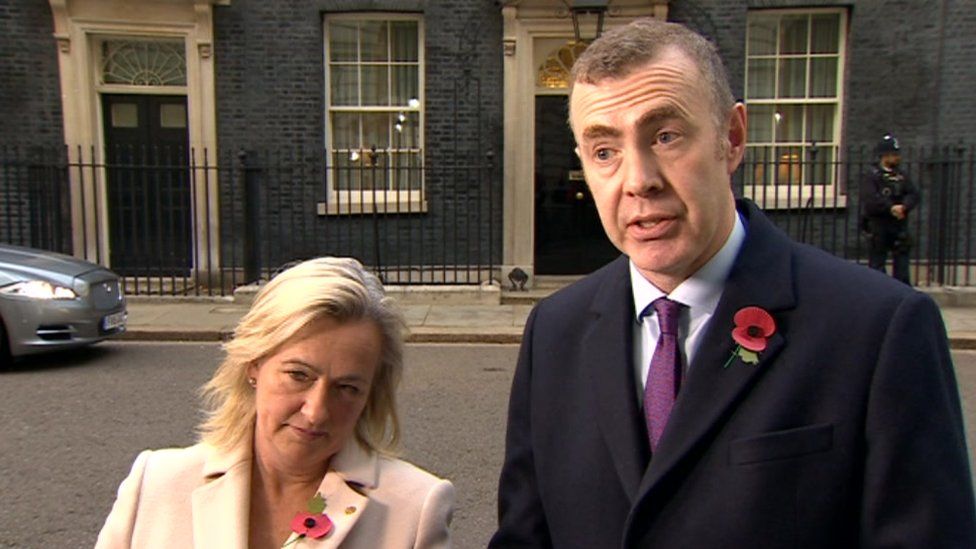 New Plaid Cymru leader Adam Price has said he discussed issues including the need for more taxation and borrowing powers for Wales in talks with Theresa May in Downing Street.
Mr Price described the meeting, attended by Welsh Secretary Alun Cairns and Plaid Westminster leader Liz Saville Roberts, as "very useful".
Plaid Cymru said it was the first time one of its leaders had held talks with a sitting prime minister at Number 10.
The talks lasted around 45 minutes.
"It was a very useful discussion and a positive discussion, I think that both sides welcomed the opportunity to share some ideas," Mr Price said.
"There are obviously areas where we don't agree and we're unlikely to agree but that doesn't mean, I think, that there can't be other areas where common ground can be found.
"That's the nature of mature politics in a democracy, where you try and find alignment where necessary, and certainly we will put the case for Wales at every opportunity."
"This was a great platform for us to do so with the prime minister and we will hope that they will have listened and reflected upon the positive proposals we've put forward, in terms of Wales' economic future."
Wales has "almost been invisible" in recent month and years, Mr Price claimed.
"At this critical time when we're facing upheaval as a result of Brexit, both economic and political, it's absolutely imperative that Wales' voice is heard," he added.