Labour council leaders press Carwyn Jones on cash promise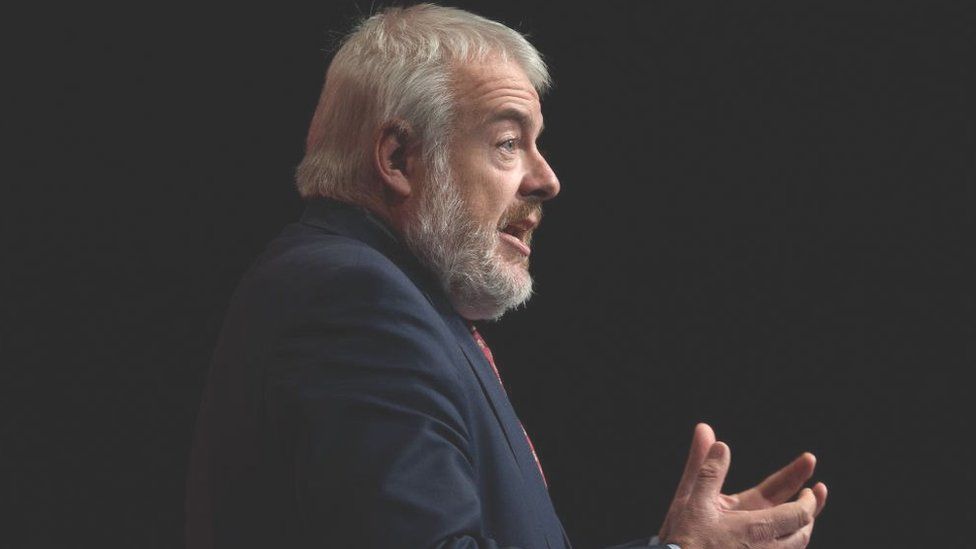 Leaders of Labour-run councils have met Wales' first minister to press for more money for their services.
Carwyn Jones said last month local authorities would be "front of the queue" for any extra money from UK ministers' Budget.
On Thursday, the Welsh Government called councils "a key priority".
Councils have told BBC Wales there is around £60m ministers in Cardiff could send their way for services such as schools, social care and recycling.
Councils have warned some services are on the brink of collapse after being told they will see cuts to their budgets next year.
They have also insisted council tax could increase substantially across Wales to avoid deeper cuts to services.
Arriving for the meeting, Newport council leader Debbie Wilcox, who also leads the Welsh Local Government Association said: "We are the providers of education and social services, those budgets are under huge pressure.
"We've come, in a way, to present our arguments as clearly as we can and we hope that they'll listen."
A Welsh Government spokesperson said: "We are currently working to understand the full impact of the UK Autumn Budget on the resources available to Wales.
"We have said in the event additional funding was available, local government would be a key priority."
In a statement last month, Local Government Secretary Alun Davies said: "In the event of additional funding being made available to Wales, local government will be a key priority for that funding."
But, on the same day, Mr Jones told BBC Radio Wales' Good Morning Wales programme: "We saw the prime minister last week say that austerity is over.
"Now, on that basis we would hope that in the autumn statement the chancellor gives, that there'll be extra money for Wales, and local government will be first in the queue, as it was last year, to receive extra cash."