Labour leadership hopeful Morgan would ditch peerage if FM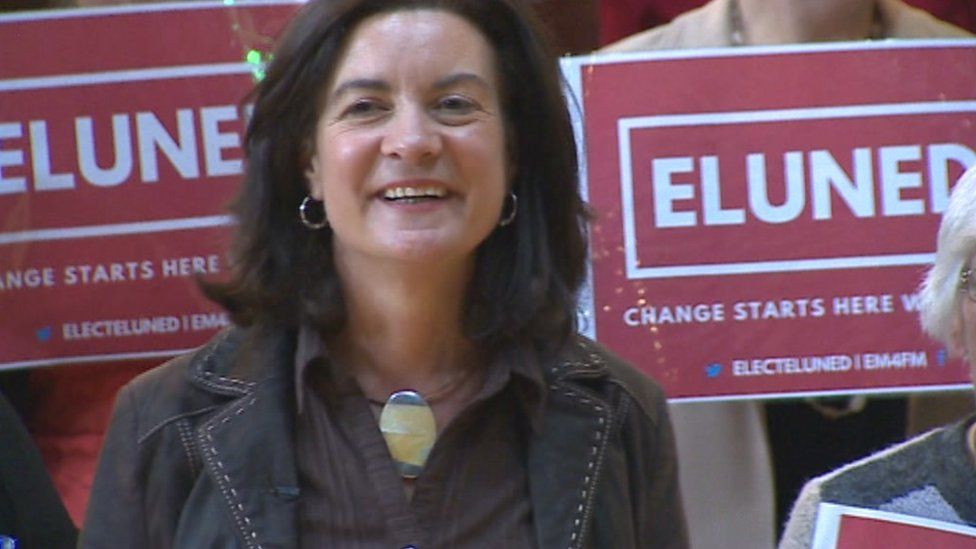 Welsh Labour leadership candidate Eluned Morgan has said she will give up her peerage and title if she becomes first minister.
She joined the House of Lords as Baroness Morgan of Ely in 2011.
Since 2014, peers have been able to resign from the House of Lords and keep their titles.
But she said she would drop hers, adding: "I am aware that many people in Wales would not wish someone with a title being in charge of the country."
"It's a difficult decision because I'm very proud of the work that I have done in the House of Lords: to help promote gay marriage, to fight the Trade Union Bill, to get new powers for Wales," Baroness Morgan told BBC Wales.
She said she believes the House of Lords is in need of reform, and that she would use her position as First Minister to promote the election of peers.
Labour's 2017 general election manifesto said the party had "a fundamental belief" that the second chamber in Parliament should be elected.
In the short term, Labour said it would "seek to end the hereditary principle" and would reduce the size of the Lords.
The result of the Labour leadership election will be announced on 6 December.