2019 European elections: Polls close in Wales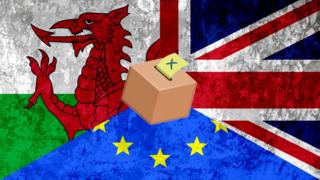 The polls have now closed across Wales for voting in the European elections.
32 candidates from eight political parties stood to be one of four MEPs to represent Wales in Brussels.
Polling stations closed at 22:00 BST on Thursday, with the counts and declarations taking place on Sunday.
There will be full coverage of the results, reaction to them and analysis across the BBC's news website, radio and television services from 22:00 BST on Sunday.
The three-day delay to counting is to allow voting to be completed across all 28 European Union member states.
The Welsh results will be declared in Haverfordwest, Pembrokeshire, on Sunday night.
At the previous election in 2016, Wales elected Labour, UKIP, Conservative and Plaid Cymru MEPs.