MP Chris Davies unseated after petition triggers by-election
A by-election will be held in Brecon and Radnorshire after 10,005 people signed a petition to remove the constituency's Tory MP, Chris Davies.
A total of 19% of the constituency's electorate signed the petition, almost double the 10% threshold to trigger a by-election.
Confirming his intention to stand again, Mr Davies said he "looked forward to regaining" voters' trust.
"I am naturally disappointed with the result," he said.
"What happened was my fault and no-one else's."
Members of the local Brecon and Radnorshire Conservative association are expected to meet during the next week to discuss whether Mr Davies will be their candidate.
Tory leadership candidate Jeremy Hunt said: "Whatever the rights and wrongs of his expenses claim, I have only ever known Chris Davies as a decent and honest man and a very diligent local MP."
The recall petition was triggered after Mr Davies's conviction for an offence relating to how photographs for his constituency office were invoiced.
Mr Davies had tried to split the cost of £700 worth of pictures between two office budgets by creating fake invoices, when he could have claimed the amount by other means.
"I sincerely apologise to all the people of Brecon and Radnorshire - and now it is absolutely right that they have their say," Mr Davies said.
He told BBC Wales he had "no indication" the party would stop him from standing and claimed the two Tory leadership candidates, who he spoke to on the phone on Friday, had been "very supportive" of him.
Asked if there was any question in their minds as to whether he should represent the party at the by-election, Mr Davies said: "None at all."
Mr Davies has been MP for Brecon and Radnorshire since the 2015 general election, when he beat incumbent Liberal Democrat Roger Williams with a majority of 5,102.
The Liberal Democrats and Labour have already selected candidates for the by-election, while the Brexit Party will also be taking part.
Whatever the rights and wrongs of his expenses claim I have only ever know Chris Davies as a decent and honest man and a very diligent local MP. My thoughts with him and his family today

— Jeremy Hunt (@Jeremy_Hunt) June 21, 2019
Liberal Democrat prospective candidate for Brecon and Radnorshire, and the party's Welsh leader, Jane Dodds said: "Thousands of residents across Brecon and Radnorshire have taken the chance to demand better than a Westminster politics that fails to take their concerns seriously."
A spokesman for Welsh Labour, which has selected Brecon town councillor Tom Davies, said: "The recall result is another huge blow to Chris Davies' credibility to serve as member of Parliament. This is a mess all of his making."
He said the Tories "must not drag their feet" and call "an immediate by-election".
The Brexit Party's chairman Richard Tice said: "The sheer scale of the vote to force a recall and a by-election shows how strongly the level of dissatisfaction with politics in the country is rising up the agenda."
Recall petitions are launched when MPs receive a custodial or suspended sentence, are barred from the Commons for 10 sitting days or are convicted of providing false information about their expenses.
What happens next?
It will be for the Conservatives to kick-start the next stage of the process - known as "moving the writ" - by making a request to the House of Commons Speaker. This usually happens within three months of a vacancy arising.
Once MPs have agreed the writ is issued to the constituency's returning officer.
The by-election is then held within 21 to 27 days from the issuing of the writ.
It means a new Conservative PM is likely to be in place shortly before the by-election.
Welsh politics expert Roger Scully said that the fact that nearly 20% of the constituency had signed the petition meant it was "very unlikely" Mr Davies would be the Conservative candidate.
"He would be standing clearly in the face of considerable public hostility in his own constituency," the Cardiff University professor said.
"If they put resources into it it should be a very winnable by-election for the Liberal Democrats and perhaps their first real bit of good news in Wales for some years."
It is unclear if Plaid Cymru will be fielding a candidate, and a spokesman on Friday suggested it may be open to a pact with other parties in favour of a further EU referendum.
"In last month's European elections many voters broke the habit of a lifetime by choosing to back pro-People's Vote parties, rather than the Conservatives or Labour," the spokesman said.
"Ensuring those of us who want to see a fresh referendum work together, at every possible level, to deliver this aim is crucial. We will explore options for how we can work together, across party lines, to deliver this in the upcoming Brecon and Radnorshire by-election."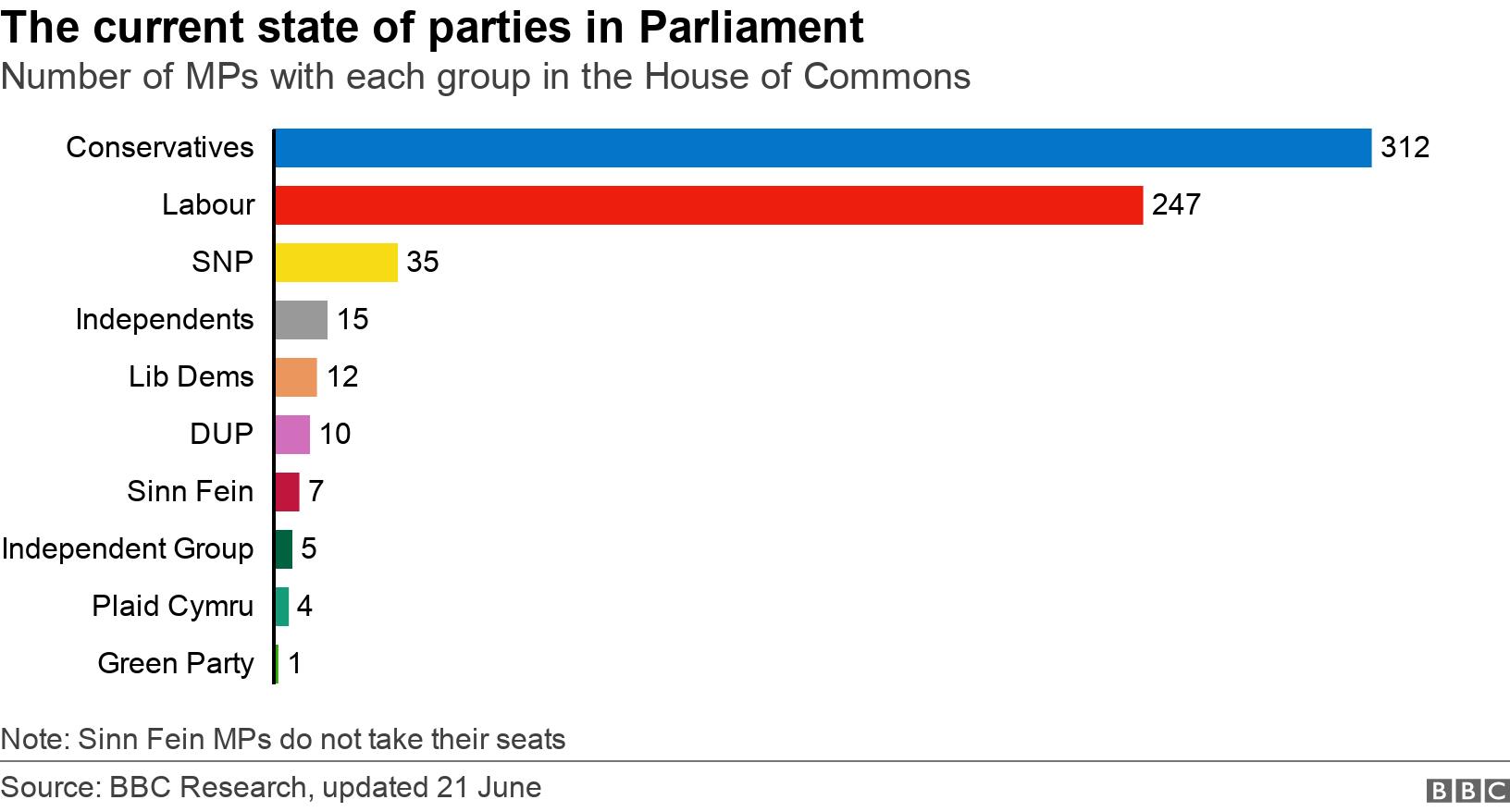 Analysis by Felicity Evans, BBC Wales political editor
This is a big deal, with implications way beyond the constituency boundaries of Brecon and Radnorshire.
When the Conservative Party elects our new prime minister at the end of July, we know he will face the same arithmetic Theresa May did when she tried to steer a Brexit course through the House of Commons - no majority and very little wiggle room.
The victor will not want his honeymoon bubble punctured immediately by a difficult by-election and possible defeat.
Traditionally this is fertile ground for the Liberal Democrats. Jane Dodds will want to prove her party's resurgence in recent elections can continue here.
But off the back of their strong showing in the European Parliament elections, will the Brexit Party be able to push through, having failed to do so in the Peterborough by-election?
And, after Plaid Cymru leader Adam Price's musing on possible electoral pacts with other anti-Brexit parties, will he offer a deal to try to maximise the chances of a pro-referendum MP getting elected?
The Conservative Party now faces a tricky strategic decision over candidate selection, before heading into an even more tricky by-election campaign.