General election: Welsh Labour MPs split on 12 December poll vote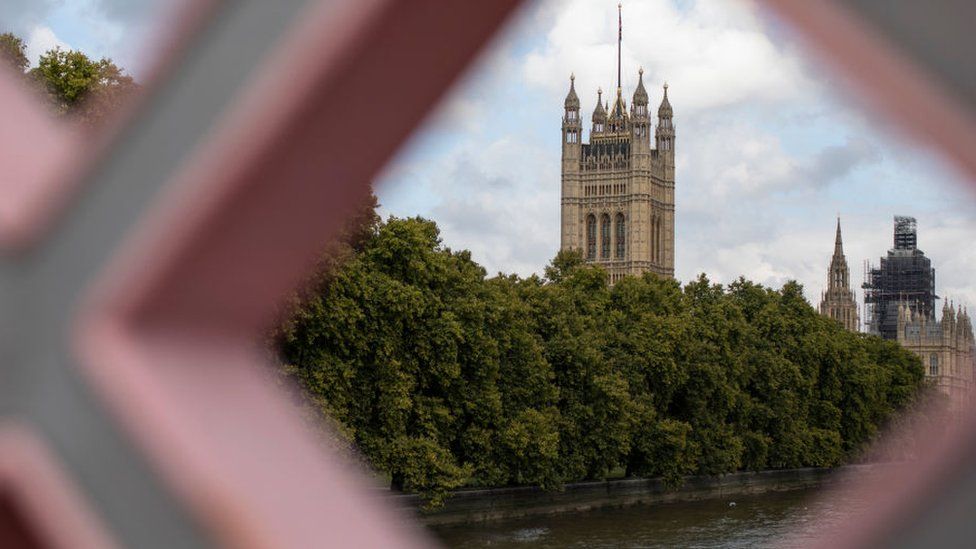 Wales' largest parliamentary group was split on Tuesday night as MPs voted for a 12 December election.
While 17 of Wales' 28 Labour MPs followed Jeremy Corbyn's plan to back an election, four voted against and seven did not take part.
The six Welsh Conservative MPs voted for the election, while Plaid Cymru opposed it.
A senior Welsh Labour source had told BBC Wales there was anger in the party at the decision to support an election.
Of Wales' Labour MPs, Chris Bryant, Wayne David, Stephen Doughty, Chris Elmore, Chris Evans, Nia Griffith, David Hanson, Gerald Jones and Susan Elan Jones supported the prime minister's election bill.
They were joined by Stephen Kinnock, Jessica Morden, Christina Rees, Chris Ruane, Nick Smith, Jo Stevens, Mark Tami and Nick Thomas-Symonds.
Four Labour MPs voted against the third reading of the bill - Mr Smith, Albert Owen, Ian Lucas, and Ann Clwyd.
All of the latter group are standing down.
Prior to the vote a senior Welsh Labour source told BBC Wales there was a lot of anger about the decision to back an election: "Just look at the polls."
How do voters feel about the general election?
By Nick Servini, BBC Wales Today
"Let's bring in the new year with a bang" was how one woman in the marginal seat of Cardiff North, in slightly gung-ho fashion, described the decision to go for a December election.
A reminder perhaps that the vote will collide abruptly with the Christmas party season - a dangerous combination if ever there was one.
But not everyone spoke about it with such enthusiasm.
After spending much of the day speaking to people in Cardiff North, there were very few who thought that anything could compete with Brexit as the dominant theme for the weeks ahead.
Lynne Neagle, a Torfaen Labour Welsh Assembly member, said holding a snap poll now would be an "historic" mistake.
But Wayne David, a Labour frontbencher and the Caerphilly MP, claimed: "The mood amongst Labour Party members and members of Parliament is let's bring it on, we want to get stuck in.
"And we're confident, it's going to be a hard fight, [but] we will win through and win this historic election."
Plaid Cymru said it wanted to deliver a further referendum on the UK's status in the EU "but the Labour Party and Conservatives worked together to deliver this election and prolong the uncertainty".
Its four MPs voted against the election, with Ben Lake serving as a teller for the noes.
Westminster leader Liz Saville Roberts said: "Plaid Cymru will now go into the election as the leading remain party in Wales, committed to giving our nation a voice in Westminster."
Paul Davies, Welsh Conservative assembly leader, welcomed the snap poll: "The public will have a stark choice to make: vote Conservative and see both Brexit delivered and the country move forward, or experience total chaos with Labour's Jeremy Corbyn."
Welsh Liberal Democrat leader Jane Dodds, and independent MP Guto Bebb, abstained on the third reading vote.