Coronavirus: Prisoner votes in Welsh local elections plan shelved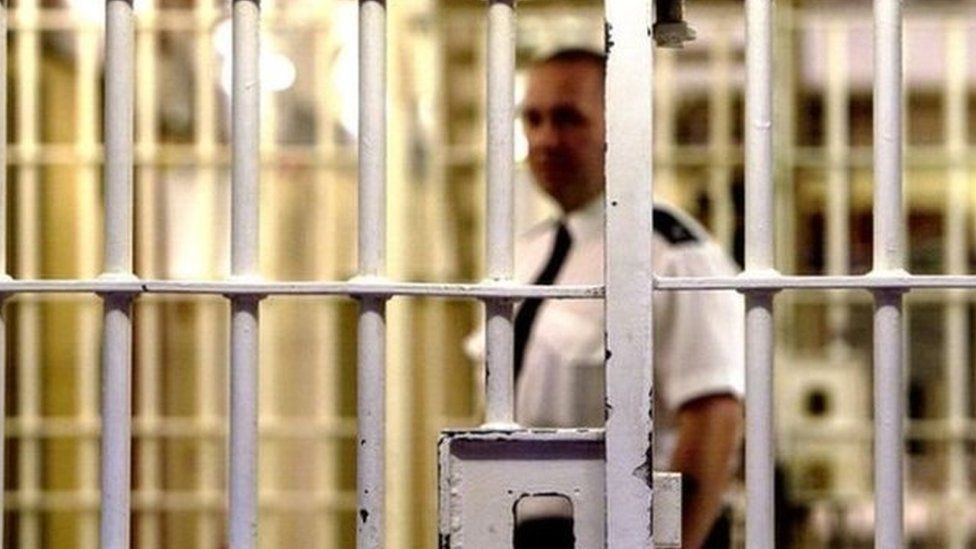 Plans to give some prisoners the vote in local elections in Wales have been shelved due to the coronavirus crisis.
Ministers had intended allowing inmates serving less than four years to take part in local elections from 2022.
But Local Government Minister Julie James told the assembly the government was not committing "any official resource" to the legal changes needed.
The Conservatives said ministers has been "forced to see sense" and dropped an unpopular move.
Ms James said the reversal was part of ministers' legislative planning for "coping with the grave circumstances we are in".
The Welsh Government had planned to give nearly 2,000 prisoners the vote in 2022 by making changes to the Local Government and Elections Bill, which is currently working its way through the assembly.
Plans to allow sixteen and seventeen year-olds to vote remain in the bill.
Explaining the change of heart, Ms James said: "Unfortunately, I have had to take the decision as part of the Welsh Government's wider consideration of its legislative programme at the start of our planning for coping with the grave circumstances we are in not to commit any future official resource to this proposed stage two amendment."
There was criticism from opposition AMs that ministers were seeking to drive the legislation through the Senedd during the pandemic.
Plaid Cymru's Delyth Jewell said: "These are not normal circumstances, and now is not the time to be discussing this bill.
"There will be many people who will be wondering how this could be any kind of a priority for the government at the moment when people are dying every day.
"All of us should be resolutely focused on helping the nation deal with the biggest health emergency of decades, in which it would not be an exaggeration to say that we are pretty much on a wartime footing."
Speaking later, Conservative Mark Isherwood said he was "delighted that the Welsh Government has at been forced to see sense and dropped what is an unpopular section of the bill".
"To have attempted to push through this legislation - when all business must be focused solely on battling Covid-19, a national crisis, is not the best of the Welsh parliament's time," he added.
The vote, to approve the general principles of the bill, was won by 30 votes to 25.
A representative of each party group cast votes on behalf of all its members in a virtual Senedd, to ensure social distancing was maintained.