Coronavirus: Support pledge for everyone facing unemployment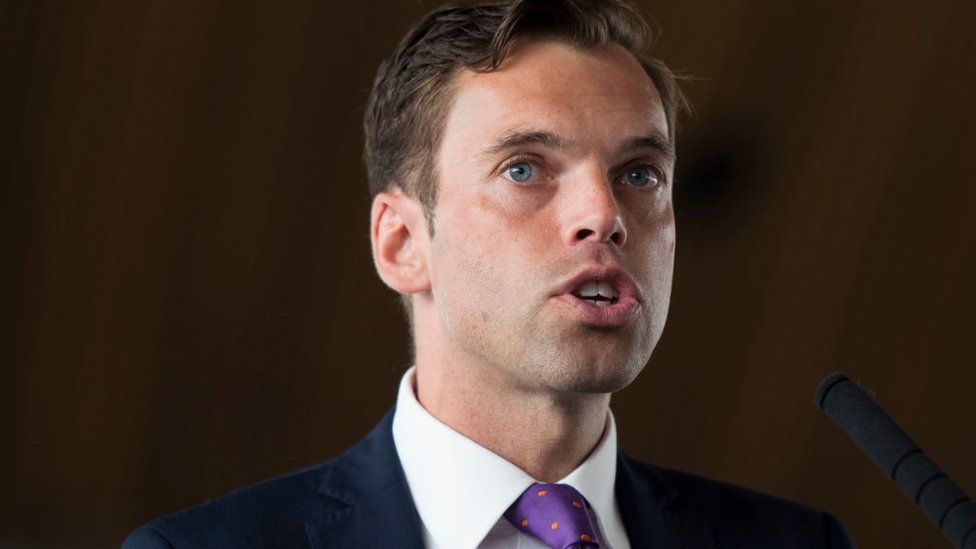 Everyone aged over 16 in Wales will be offered help to find work, self-employment, education or training to help with the job losses expected in the coming months, a minister has said.
The aim was to bring "hope" to people fearing losing their job, he said.
According to the Office for National Statistics (ONS) figures there were 118,600 claimants in the middle of May, equivalent to 6.2% of 16 to 64-year-olds.
Mr Skates told the Welsh Government's daily news conference on Tuesday, coronavirus "will have a huge impact on our labour market".
"We've given hope to businesses that have faced a perilous situation and now we are preparing to deliver hope to people who question whether the virus will steal them of livelihoods," he said.
"We will make sure everyone over 16 in Wales gets the offer of support and advice to find work, to pursue self-employment or to find a place in education or training.
"Over and above existing skills and employment support, we are preparing to use an additional £40m from our Economic Resilience Fund to deliver this commitment."
Mr Skates said the plan was part of the Welsh Government's Covid commitment to the people of Wales.
'Falling off an economic cliff edge'
Plaid Cymru economy spokeswoman Helen Mary Jones called on UK and Welsh ministers to "work closely to respond to the coming crisis".
"Of course reflection is needed as we consider what building back better means, but when it comes to responding to the immediate crisis it is time for action," she said.
"We can't sit around discussing what might be needed when tens of thousands of people face falling off an economic cliff edge in August."
Mr Skates' news conference came after more than 70 mid Wales tourism businesses signed an open letter to the first minister calling for "clear guidance and timescales" on when tourism in Wales can be reopened.
They said the continued lockdown in Wales was "out of step" with the rest of the UK, and the "stay away" message was causing "long-term" damage to the industry.
Clwyd West Conservative MP David Jones told BBC Radio Wales Breakfast there was "certainty" of bankruptcies, business failures and redundancies if the industry failed to reopen this summer.
Last week, a group of Welsh tourism leaders warned the industry was on the "brink of collapse".
At the lunchtime news conference, Mr Skates said this season's prospects were looking "much better".
"My primary concern has been to ensure the industry is sustainable for the future," he told journalists.
"The prospects of having a 2020 tourism season are looking much better.
But he added: "We will not just select an arbitrary date and say 'this is when we hope you will be able to open'.
"We need to make sure when we declare a date we are able to commit to that date."
Last week, Mr Skates singled out 9 July as a possible day for when the Welsh Government "hopes to be able to say something positive" for the tourism industry.