Welsh Tory quits Senedd frontbench over prime minister's union stance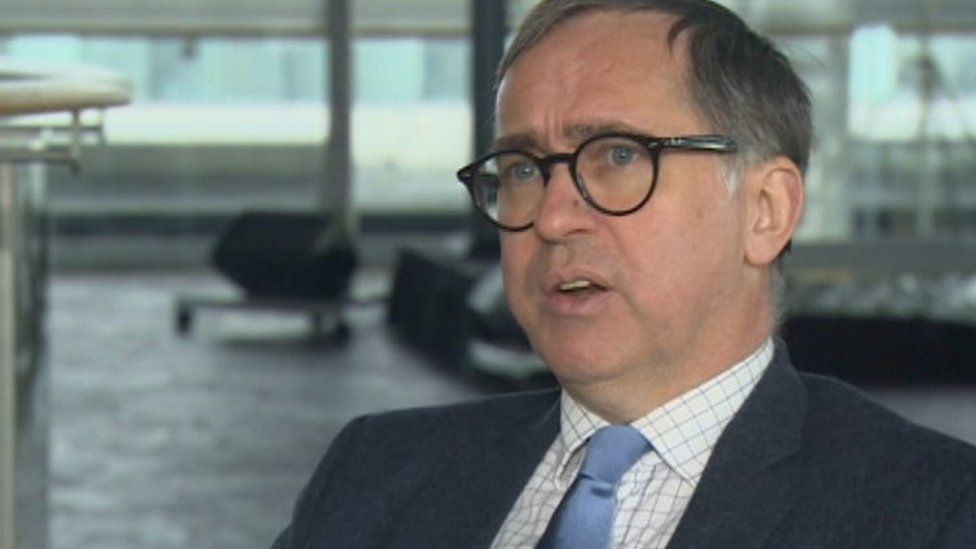 A long-serving Welsh Conservative politician has quit his party's frontbench in the Senedd.
David Melding said recent decisions by Prime Minister Boris Johnson had "done nothing to lessen" his anxieties about the future of the United Kingdom.
He had been the Welsh Conservatives' spokesman on culture and communications, and is due to step down as a Member of the Senedd (MS) in May.
Tory Senedd leader Paul Davies said he was sorry to lose Mr Melding.
Mr Melding, who has prepresented South Wales Central since the start of devolution in 1999, posted his resignation letter to Mr Davies in a tweet.
He said he had "misgivings for some time about aspects of the UK government's approach to developing a new relationship with the EU and aligning devolved governance with the demands of an internal market in the UK".
Mr Melding said Wednesday's publication of the Internal Market Bill had done "nothing to lessen my anxieties about the dangers facing our 313 year old union, indeed they have been gravely aggravated by the decisions made in the last few days by our prime minister".
The MS had been a spokesman on legal matters within the Tory group.
"It is clearly not feasible for me to continue in my post of shadow counsel general while holding such reservations," Mr Melding said.
He pledged to support Mr Davies from the backbenches.
What is the Internal Market Bill?
The UK government has said the Internal Market Bill will ensure businesses in the four nations of the country can trade with each other freely, when the current post-Brexit transition phase ends.
It will require the four governments of the UK to recognise standards made elsewhere.
But it has been dubbed a threat to the union of the United Kingdom by the Welsh Government, which has claimed the proposals would hamper ministers from setting their own standards for goods.
Ministers in Wales are also unhappy with a section of the bill which gives the UK government more powers to spend in Wales, accusing UK ministers of "stealing powers".
The UK government was criticised after a minister admitted the bill would also breach international law over the Brexit withdrawal deal.
In response UK ministers say it will give them the power to "drive our economic recovery from Covid-19".
Mr Davies said: "I'm sorry to lose David from my shadow cabinet, he has been a fantastic ambassador for the Welsh Conservatives over 20 years that he has been a member of the Welsh Parliament.
"I'm grateful that he will continue to support me from the backbenches."